Lead generator through form submission
Request a Quote can give you and your business lead generation opportunities on every store. You're in control of what your potential clients are required to submit, that way you get only the data you need.
Perfect for special order requests, upcoming fundraiser events, etc.
Add Component

ClickBlue Plus Sign(+) on the bottom right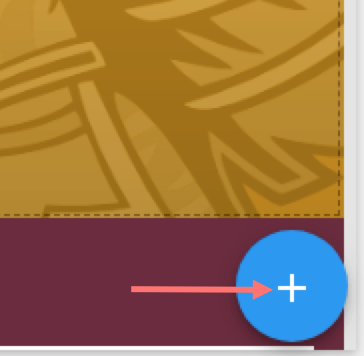 Select theRequest a Quote Component
NOTE:You have 2 Layouts to choose from.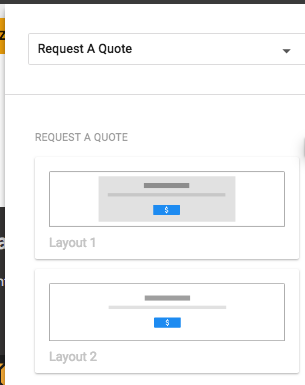 Quote Form Settings
Recipients
Email Address(At least one email is required) - This will allow you to obtain the quote request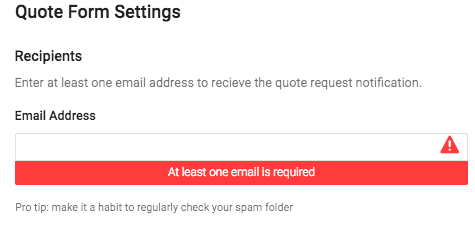 Page Content
Customize the Heading and Subheading that will be shown to your shopper.
Heading
Subheading(Optional)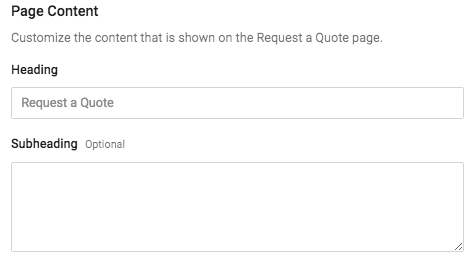 Form Fields
Manage the data you are looking to obtain from your shoppers. You have options to make certain fields Required and/or Active.
Name (Required)
Email (Required)
Phone
Tell us about your project
How many items do you need?
When do you need it?
What is your budget?
Number of Print Colors
Upload Art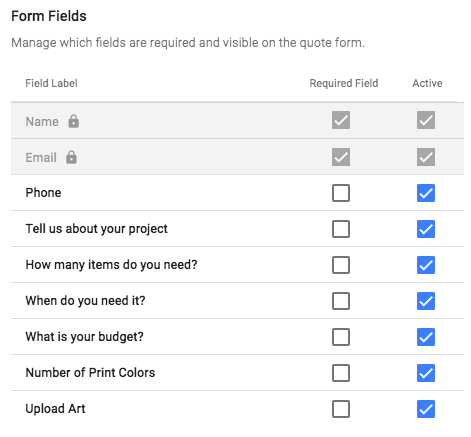 Success Message
Customize the messaging your shopper will see once they submit their request.
NOTE: Max Characters = 225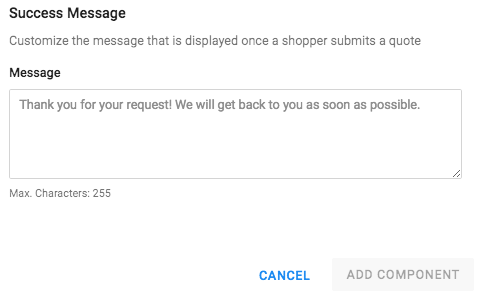 Edit Component
ClickEditto manipulate the look and feel of the component(This will slide out on the left of your screen.)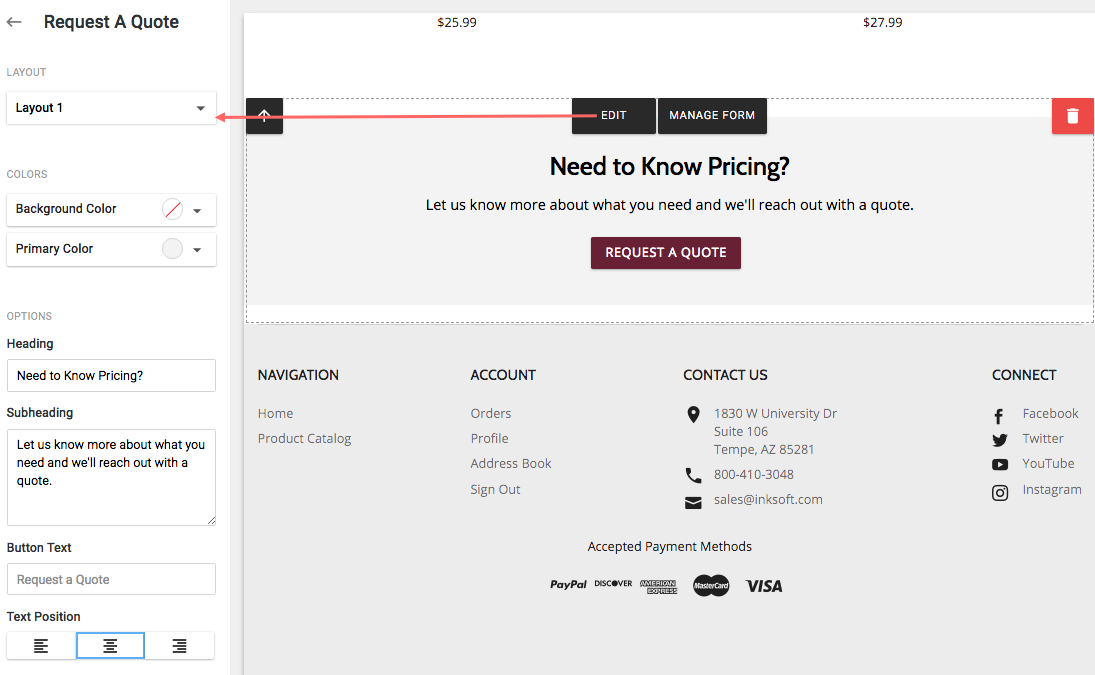 Manage Form
Will open you back up to update any of the criteria that you already entered.