Add custom text, links, images, video, or HTML to your stores.
Add Component

Click Blue Plus Sign (+) on the bottom right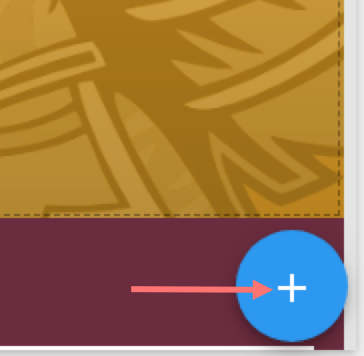 Click All Components dropdown
Click the Content Block Component to add it to your store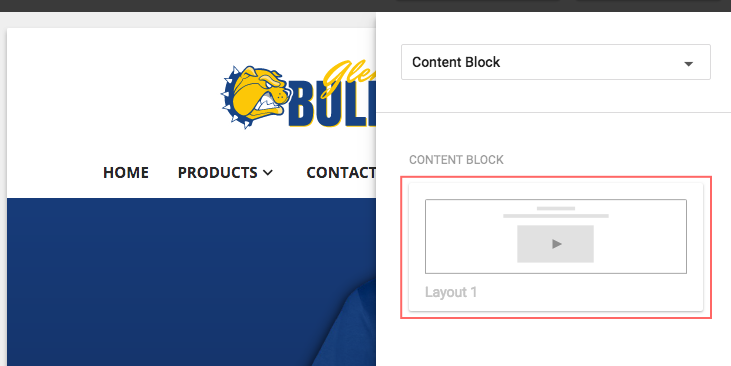 WYSIWYG Editor
Available features in the WYSIWYG editor include:
Bold
Italics
Underscore
Strikethrough
Text Size
Color
Alignment
Numbered list
Bulleted list
Hyperlink
Insert image
Insert video
Undo
Redo
Code view (Insert / edit HTML and code)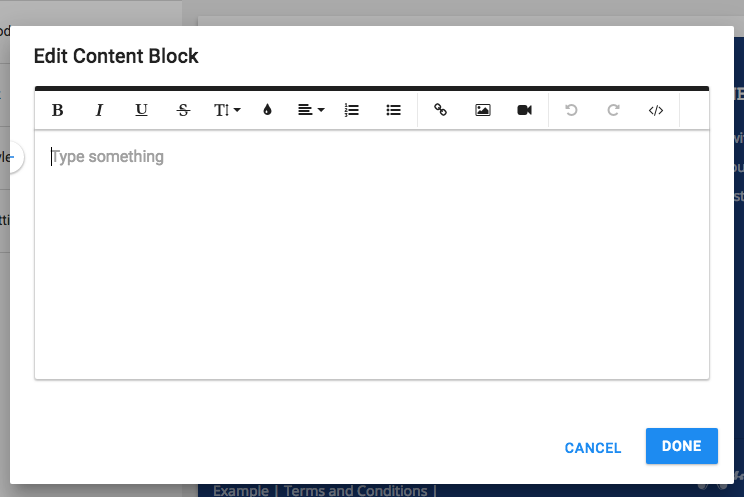 Content Block
Click 'Cancel' to dismiss the WYSIWYG edit
Click 'Done' to preserve changes and dismiss the WYSIWYG editor.
Note: You must click the 'Save & Publish' button to complete the process of making your custom content live and public.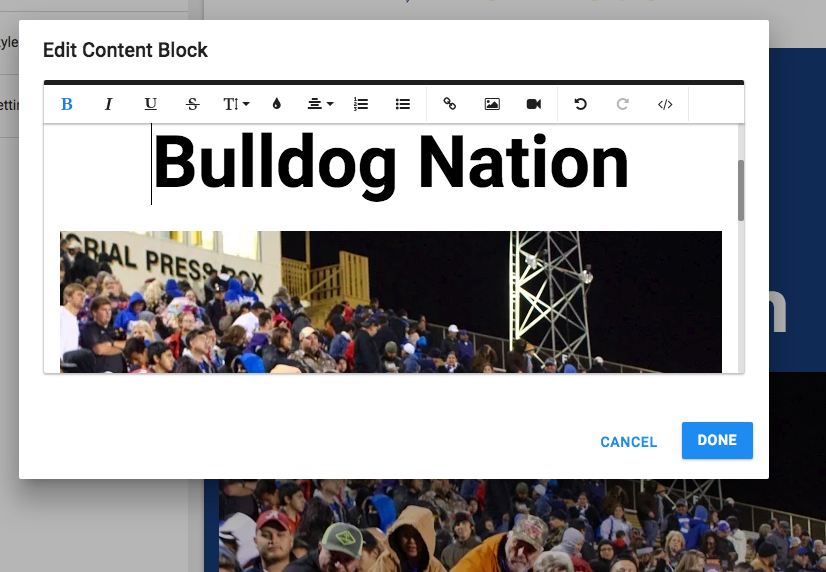 Edit and Manage Content
When you hover your mouse over the component you can:
Control the order in which the component displays by utilizing the Arrow Buttonson the left of the component
Edit the component (control background color)
Manage Content (will open the WYSIWYG editor so that you can modify and update your content)
Trash your Component to remove it completely
Shoppers View
Below is an example of a headline (text) and an embedded Youtube video.