Lets enhance your store and make it a fundraiser!
Fundraising Component allows you to make any InkSoft powered store an online fundraiser.
Add Component
Click Blue Plus Sign (+) on the bottom right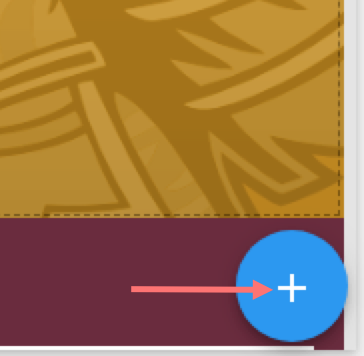 Select the Fundraiser Component
NOTE: You have 2 Layouts to choose from.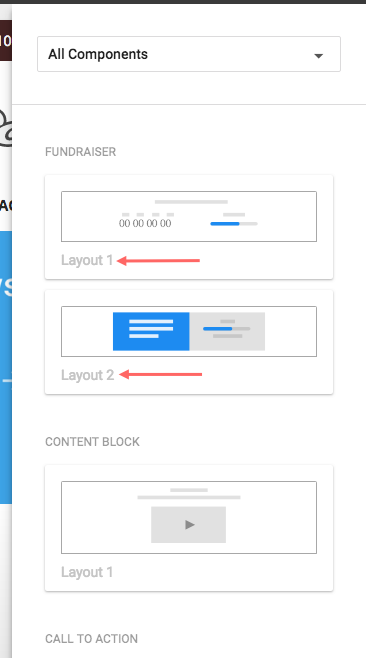 Manage Criteria
Hover over the added Fundraising Component
Edit
Click Edit to allow you to manipulate the look and feel of the component (This will slide out on the left of your screen.)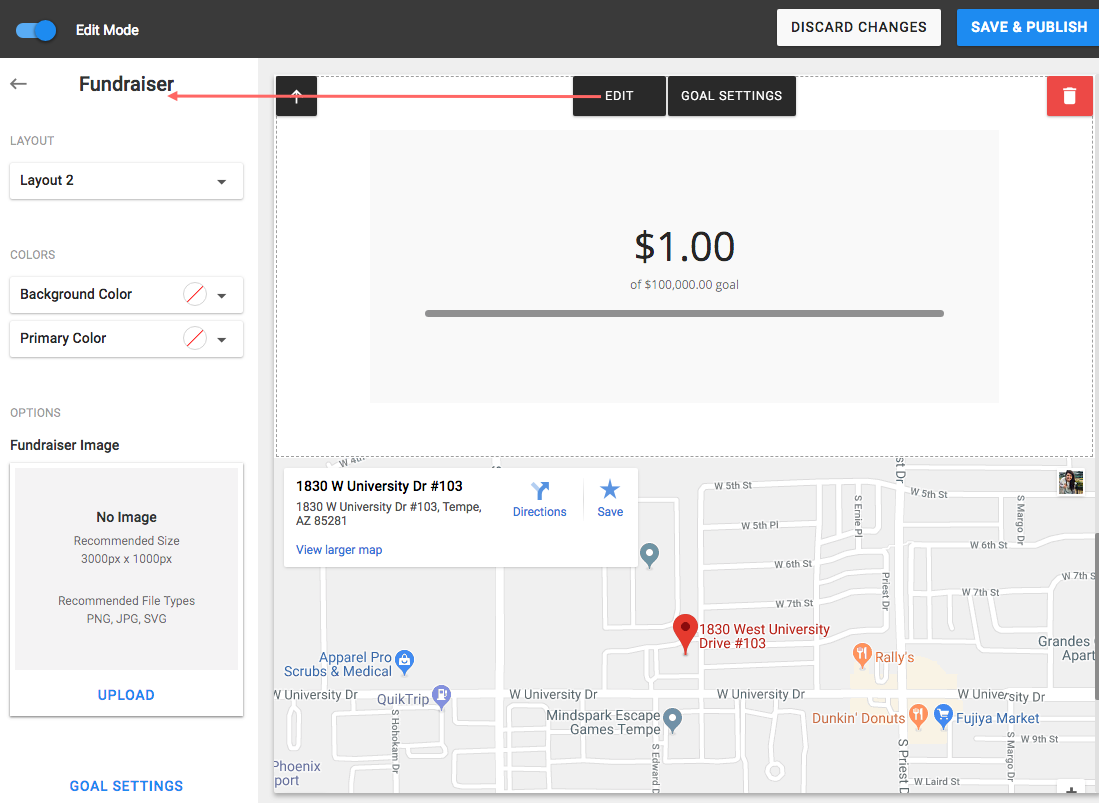 ADDITIONAL INFO: Fundraising Image
This allows you to add an image to the Fundraising Component. This establishes the image as a background to coincide with your messaging.
Recommended Size: 3000px X 1000px
Recommended File Types: PNG, JPG, SVG (GIF also accepted!)
Image Opacity will give you the ability to control the intensity of the image. A subtle background texture to accentuate the text using the background color. This in turn helps with branding your store as well.
Goal Settings
Sales Goals will establish:
Financial
Units Sold
Open-Ended
Customer payout will calculate by:
% of Profit
Amount per Unit
Description gives you the ability to explain what the fundraiser is all about and/or how the selling program will work.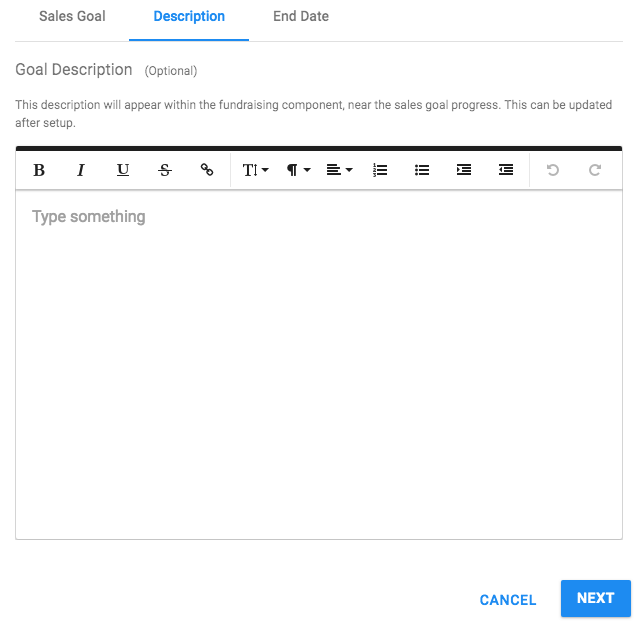 End Date allows you to decide when to end the fundraiser.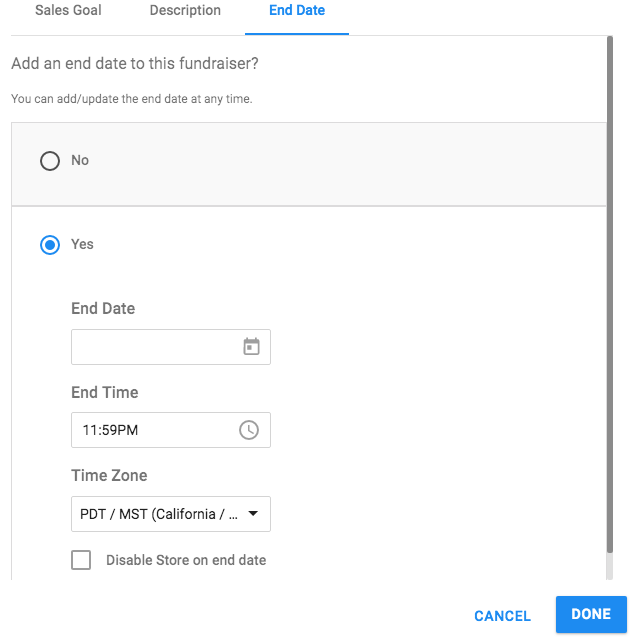 NOTE: You have the ability to enter email addresses in this section as well. Once the store has been closed, an email will be sent to all addresses that have been input confirming the cancellation.
Fundraising Component Complete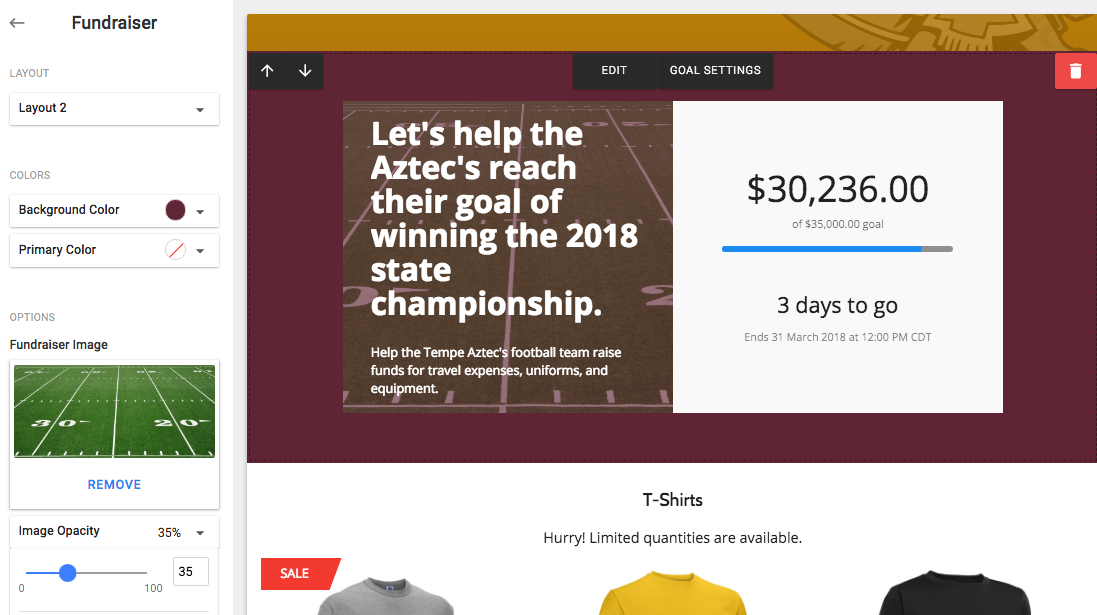 Trash Can
If need be, you have a red trash can located on the top right of the component. This will delete and remove the component from your page.
Send Fundraising Email
Once the campaign is done, InkSoft provides a simple solution for seeing and sending fundraising results.