Upload Custom Marketing Images to Highlight Your Store
Our Hero Space/Banner component is perfect for the custom marketing images you want to highlight on your store. Unlike our Slideshow component, which is meant for background images, the Hero Space/Banner component will always keep the entire uploaded image in view regardless of screen size.
If you have a background image that you would like to add text or a button, try our Slideshow component: SlideShow Component
Add Component

Click Blue Plus Sign (+) on the bottom right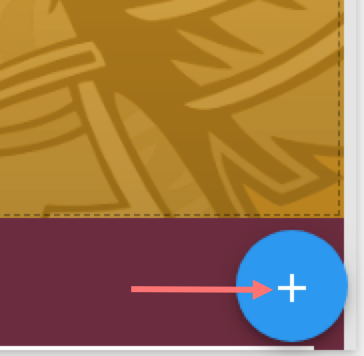 Scroll down to Hero Space/Banner Component
You have 2 Layouts to choose from:
Note: You can add as many Hero Space/Banner components as you'd like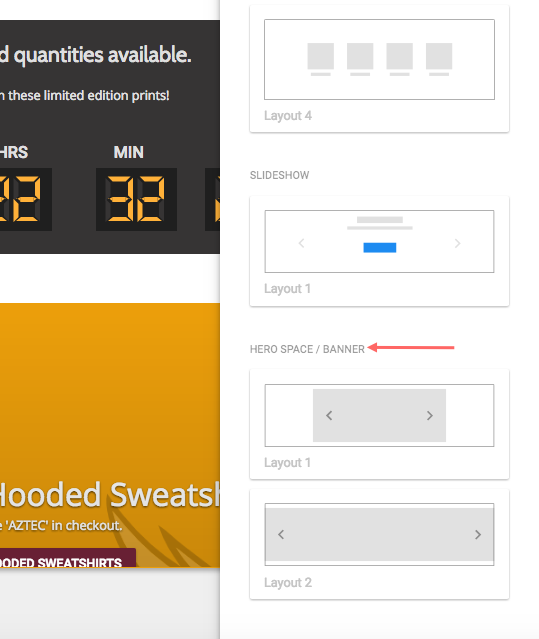 Component Settings
Edit - allows you to edit the look and feel of the component (This will slide out on the left of your screen.)
Upload Image - Upload your Hero Space Banner
Link - Link your banner to a specific webpage
NOTE: When linking to a URL (webpage), make sure to include the entire url address, including the http:// or https://. Example: https://www.inksoft.com/
Important:
Recommended Size: 2400px X 800px
Recommended File Type: PNG, JPG, SVG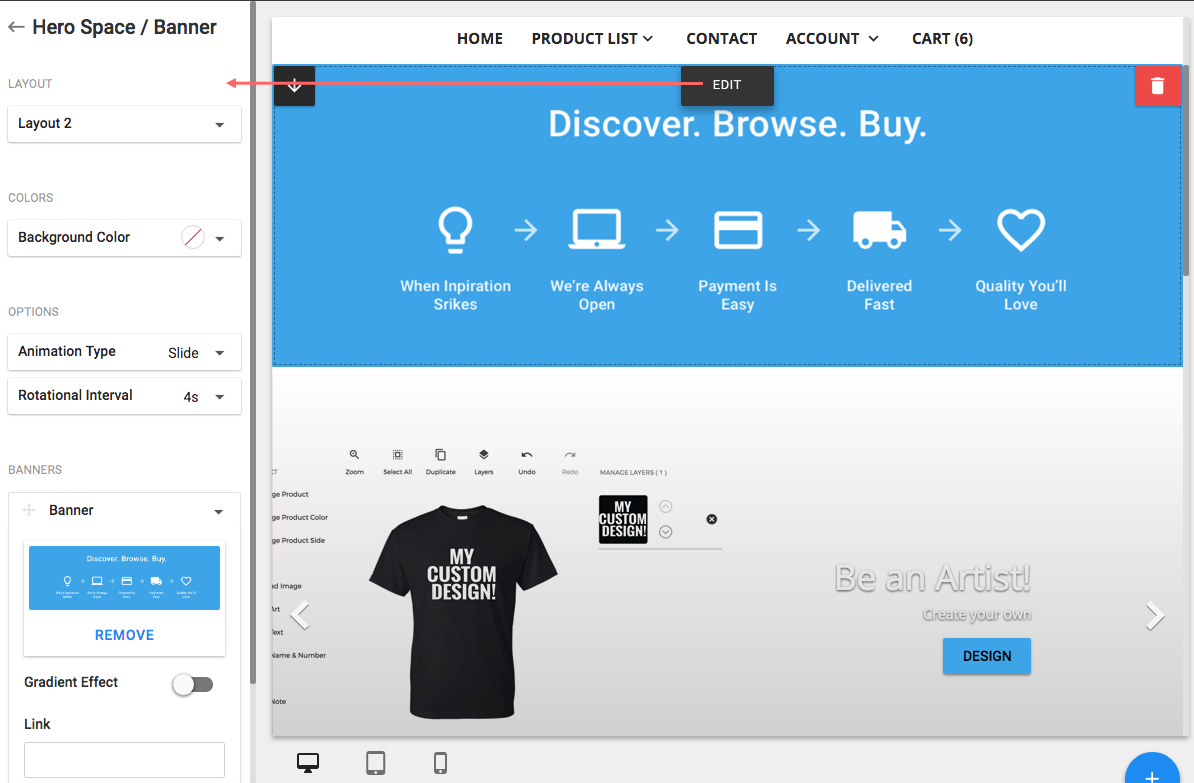 Shoppers View (Tablet View)
Moving from Desktop > Tablet > Mobile - Your banners' text will never cut off to your shoppers.