Learn how to build a business landing page using an InkSoft Online Store
What is a business landing page and why do you need one?
A business landing page is essentially a website for your company. Everyone has a website these days, and if you don't already have your own then you can create one quickly and easily with the InkSoft Online Stores platform. It's important to have a website for your business, because now more than ever, your customers expect to be able to find information about your company online. Your website will establish an official online presence, trust, and a connection with your customers.
Here is a great example of a business landing page built with an InkSoft Store: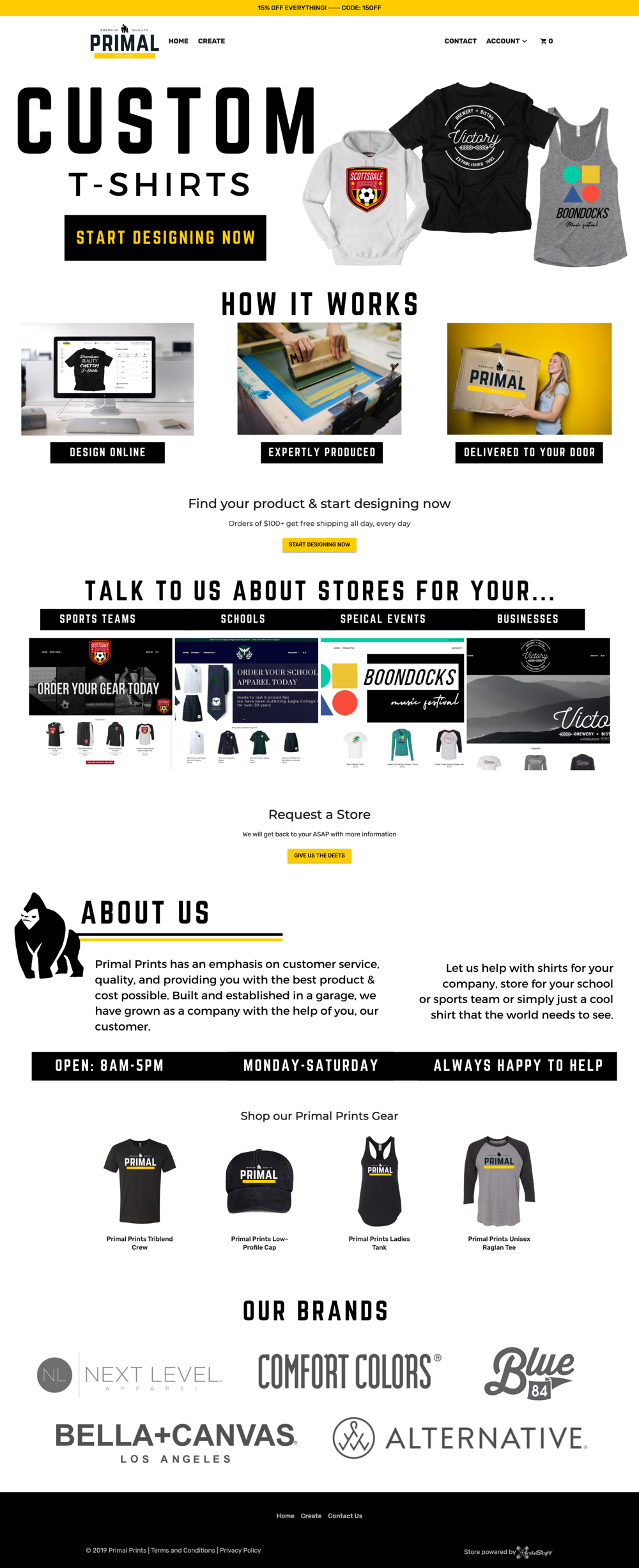 Note: Click Here to view and explore this website live online!
It also doesn't need to be overly complicated or have multiple pages. It can be something simple that has:
Your logo and custom branding
Information about who you are and what services or products you offer
A way for customers to take action and contact you
To get started, you'll need to familiarize yourself with the InkSoft Online Stores and what they're all about. Click Here to watch an overview video on Stores.
You can also view all the step-by-step Help Guides for Stores and learn more about them!
Ok! Now that you're familiar with Stores and you've finished building a new one, watch this video to learn how to make it a Business Landing Page for your company!
If you have any questions regarding design or functionality options, or you need further help with store components, please make sure to reach out to our Support team. We are here to help!
Click Here to see more examples of great Landing Page sites built with InkSoft Online Stores!