Product Bundling Tips & Tricks
What are Tuesday Tips?
As self-proclaimed Ninjas of InkSoft, the Success Squad understands that quick shortcuts can make your day a lot easier.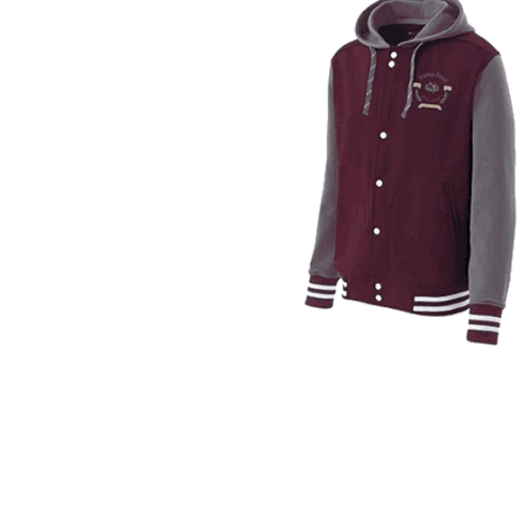 Product Bundling Using the RPC
Our recommended method for creating a bundle is via the Rapid Product Creator. To make sure this gets explained as best as possible, please take a look at the video below!
Product Bundling via Legacy Method
Product bundling is a great tactic to up-sell your shoppers to purchase more items. This is great for your clients that require certain items to be purchased together!
Sports Teams that need a uniform bundle
Businesses that want to bundle a gift set for their employees
This guide will show you how you can utilize product bundling today!
Product Creation



Once you have created your product bundle image (using Photoshop, Corel or Illustrator) you will head toProducts > Add New Product > New Product. Fill out the product like normal, but make sure to specify that it is pre-decorated.
Looking for further assistance in creating a product? Click here.
Personalization
Use custom personalization as size entries for your product bundle (i.e. Top Size, Short Size, Jacket Size)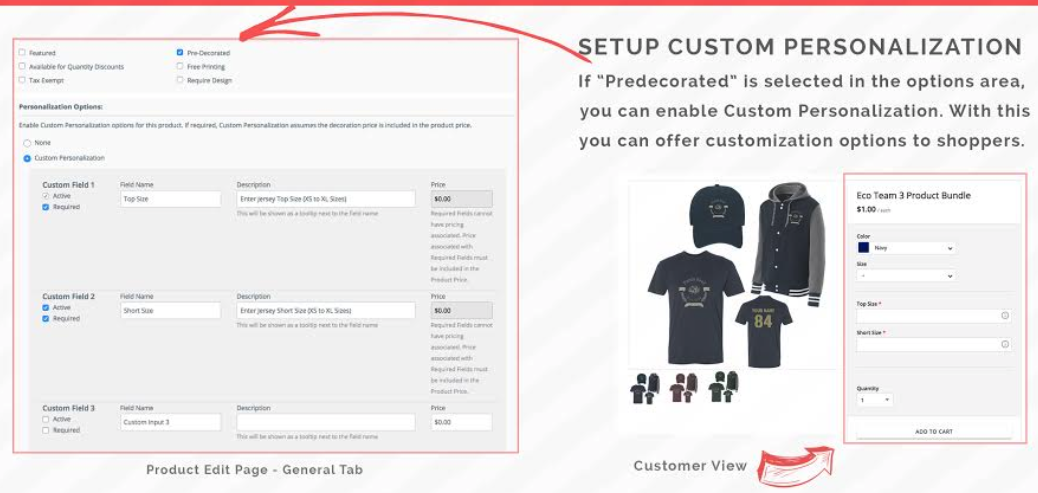 Click here to see an example store for product bundling!
Looking for additional help creating your first bundle?
Give us a call at 800-410-3048 to receive a walk-thru today!