Designer Overlays is a feature that allows you to create unique print regions/areas for blank products.
This feature is perfect for all over printing, promotional items, or any products that have unique printable areas. The video below covers the creation from start to finish!



NOTE: It is recommended to make your image sizes 500x500 pixels - 1000x1000 pixels. Additionally, the overlay image you are going to create should have a transparent background. The original product image, however, should NOT have a transparent background. It should have a white background.

Note: This only works for the Designer. Overlays do not apply to Rapid Product Creator pre-decorated Products.


For a step by step guide with images, check out the process below.
Start by opening the original product image in Photoshop.
Using the Magic Wand or the Quick Selector, select the area of the product that will be designable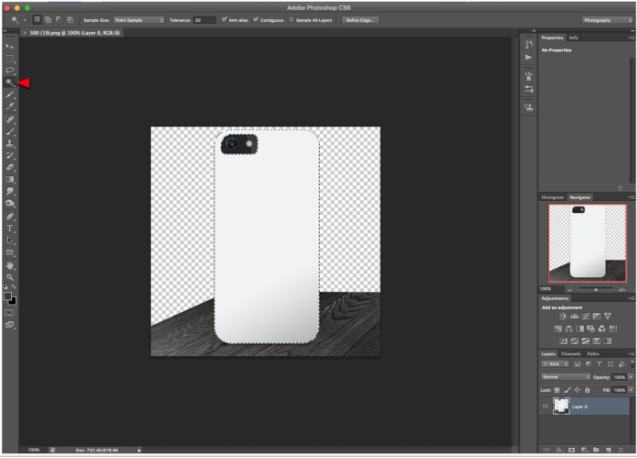 Create Layer From Selection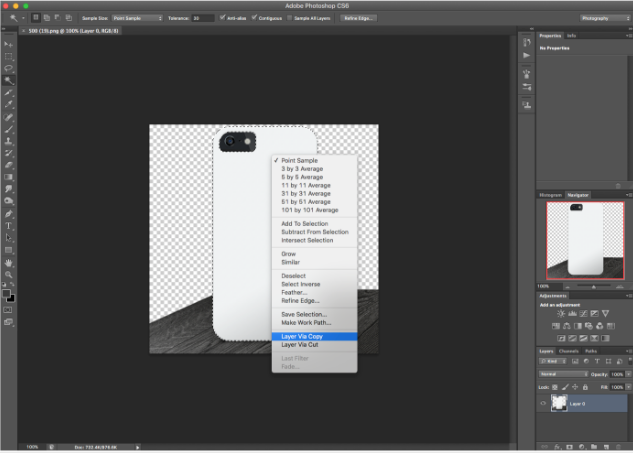 Hide the Product Layer
Hide the original product layer so only the overlay is visible.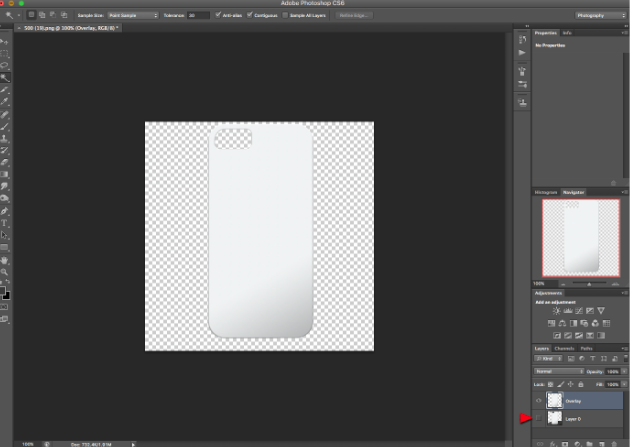 Add the Color Overlay
Select Color Overlay in the drop down menu.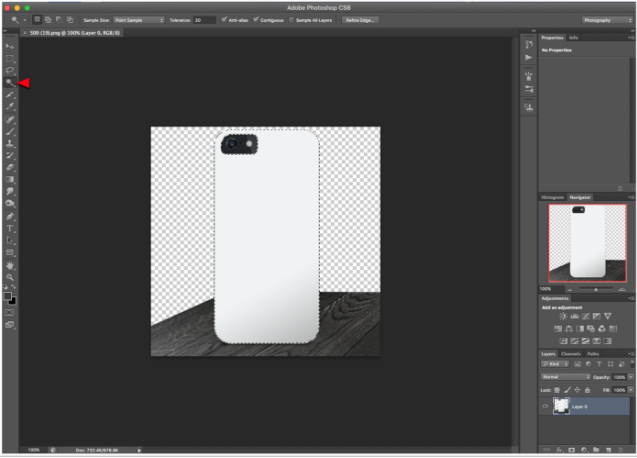 Change the Overlay Color to Black
Click color box to bring up the Color Picker
Change the color to Black (#000000)
Select Ok once the color has been changed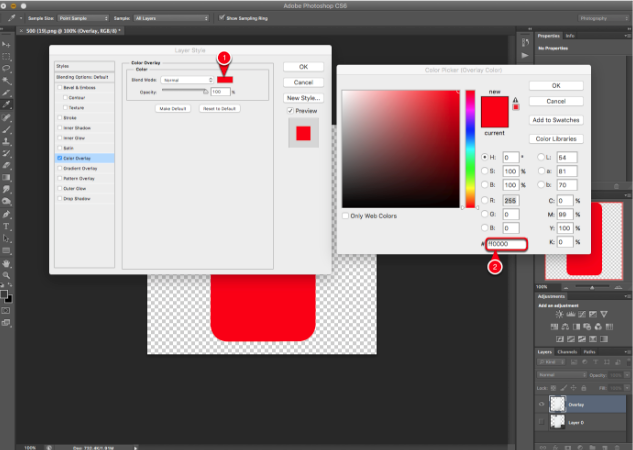 Save the Overlay
Click File > Save for Web...
The Save for Web option will allow you to save and individual file of the image you created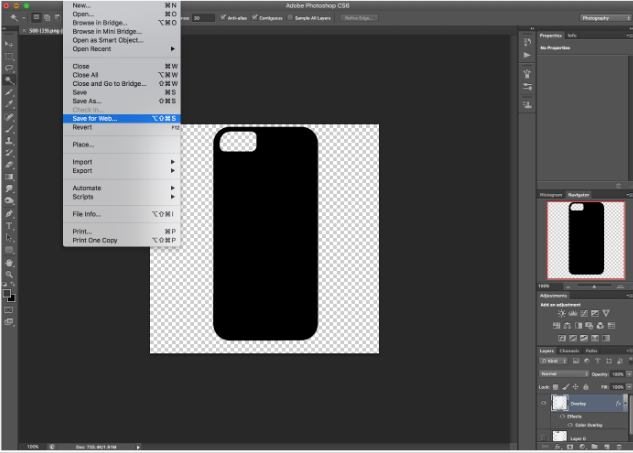 Save the Overlay Cont.
When the Save for Web option window comes up make sure the following is set.
Save the image as a PNG-24
Transparency needs to be enabled
Keep the same demensions and size of the original image
Click Save when ready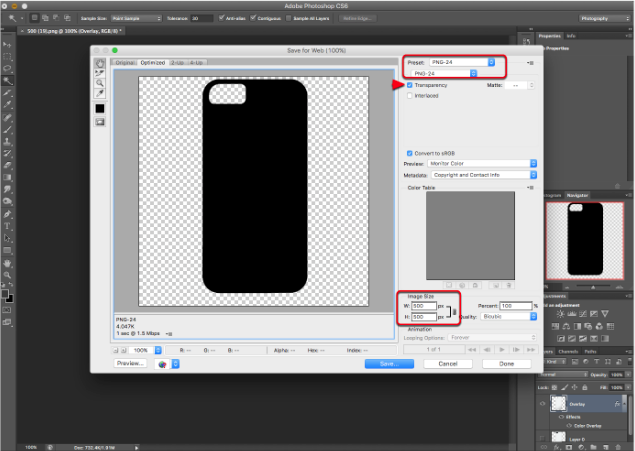 Upload the Overlay
In the Edit Product screen, click the Print Regions tab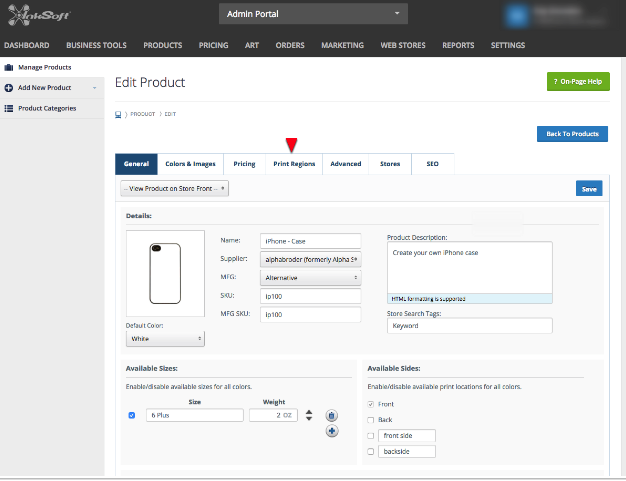 Upload the Overlay cont.
Click the Upload button under "Design Overlays," and then select the overlay you created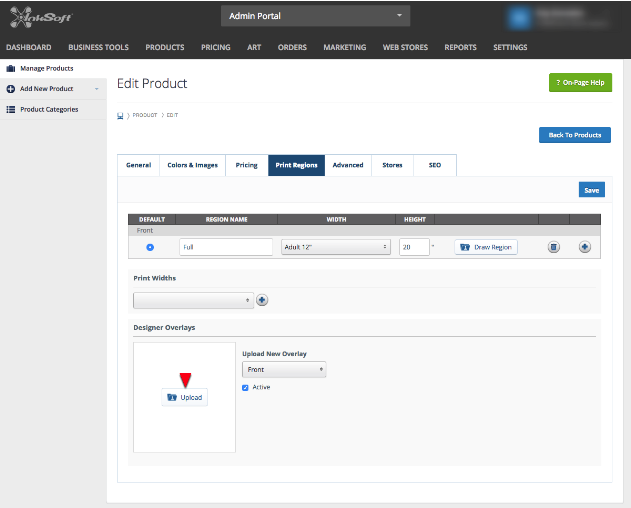 Upload the Overlay cont.
Apply the overlay to the proper side
Click Save
Example in the Design Studio