Build and manage your product list in Stores
Product Catalog gives you the ability to sort your products into categories for you shoppers!
Product Catalog
ClickStore Admin
ClickStoreProducts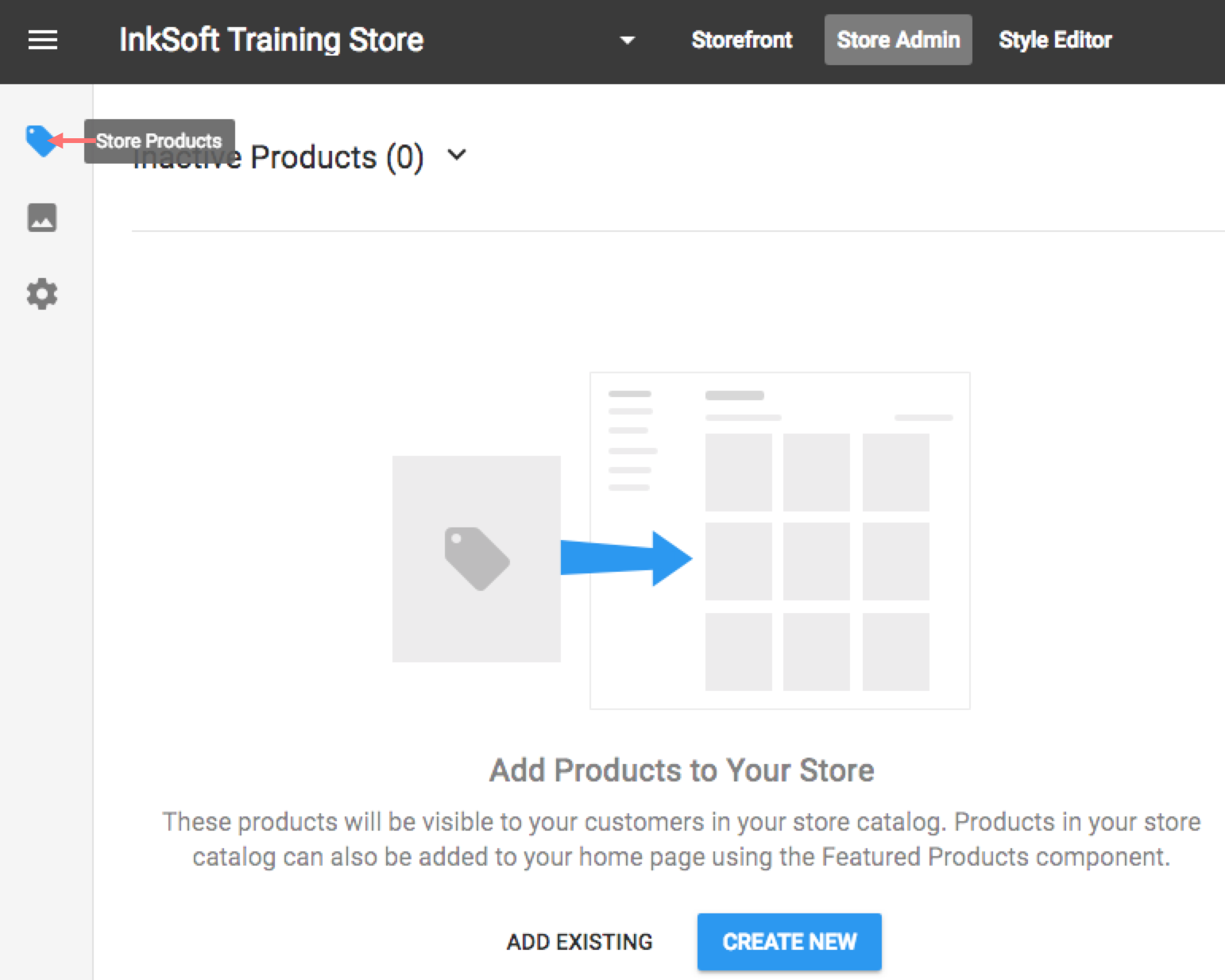 Add Products to Your Store
Add Existing- Allows you to add products you already have created within your Admin Portal
NOTE: You can create Pre Decorated Products using the Design Studio within the admin portal.
Create New(Recommended) - Use Rapid Product Creator to quickly create Pre Decorated Products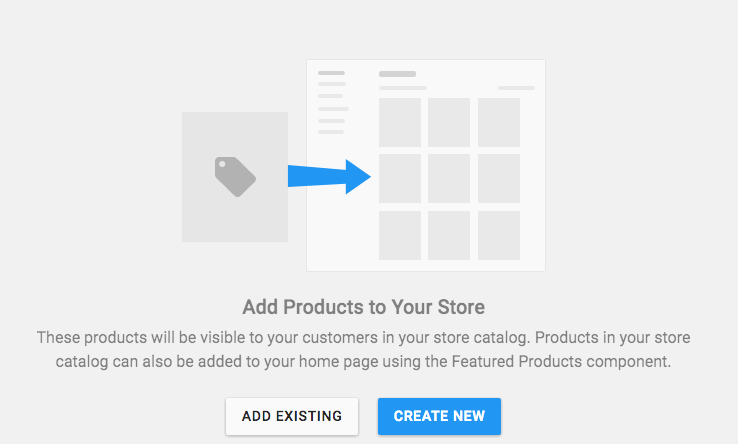 Add Existing Products (Global Products)
Pre Decorated Products that are active within your Admin Portal (Products>Manage Products) will show in your listing.
Click the Product you want to select
Selected Products will show the added product
Click 'X' to Remove Products from selection
Click Done to add to your product catalog list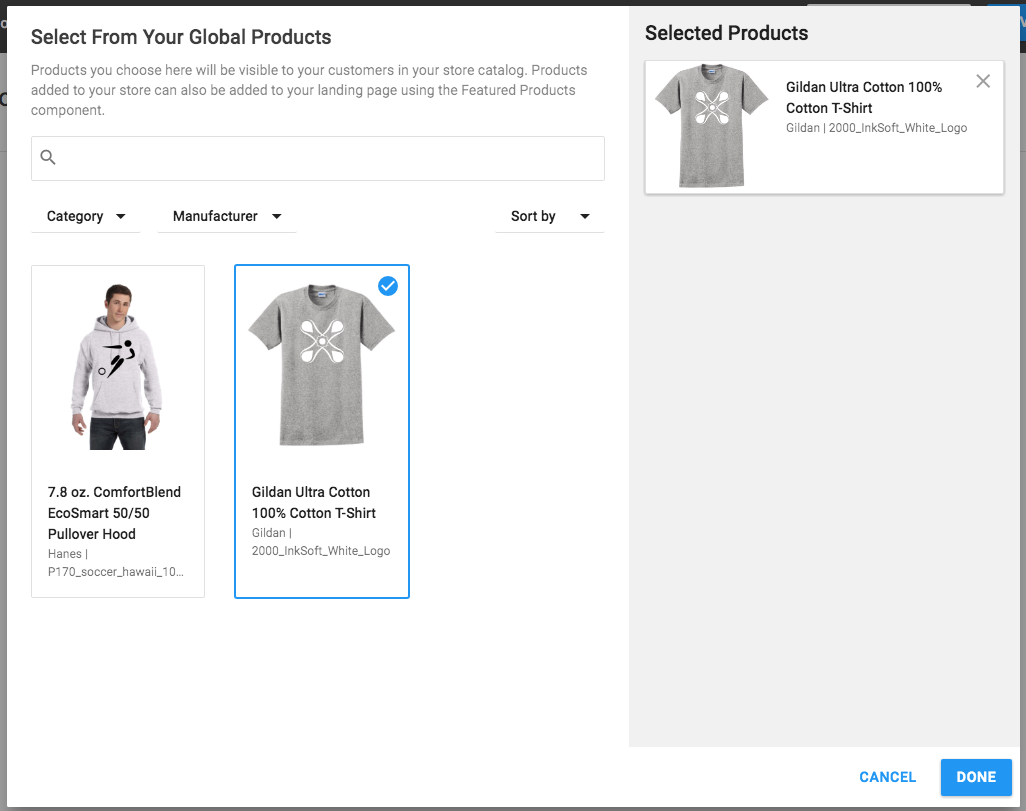 Store Products
Products will automatically add into your catalog and be available for your shoppers. To add your products to a category, edit pricing or configure personalization:

Edit Catalog List Name
Your store catalog list will automatically pull through with the name of 'Products'. To Edit the name that will be shown to your shopper:
Click Style Editor
Hover over your Header
Click Edit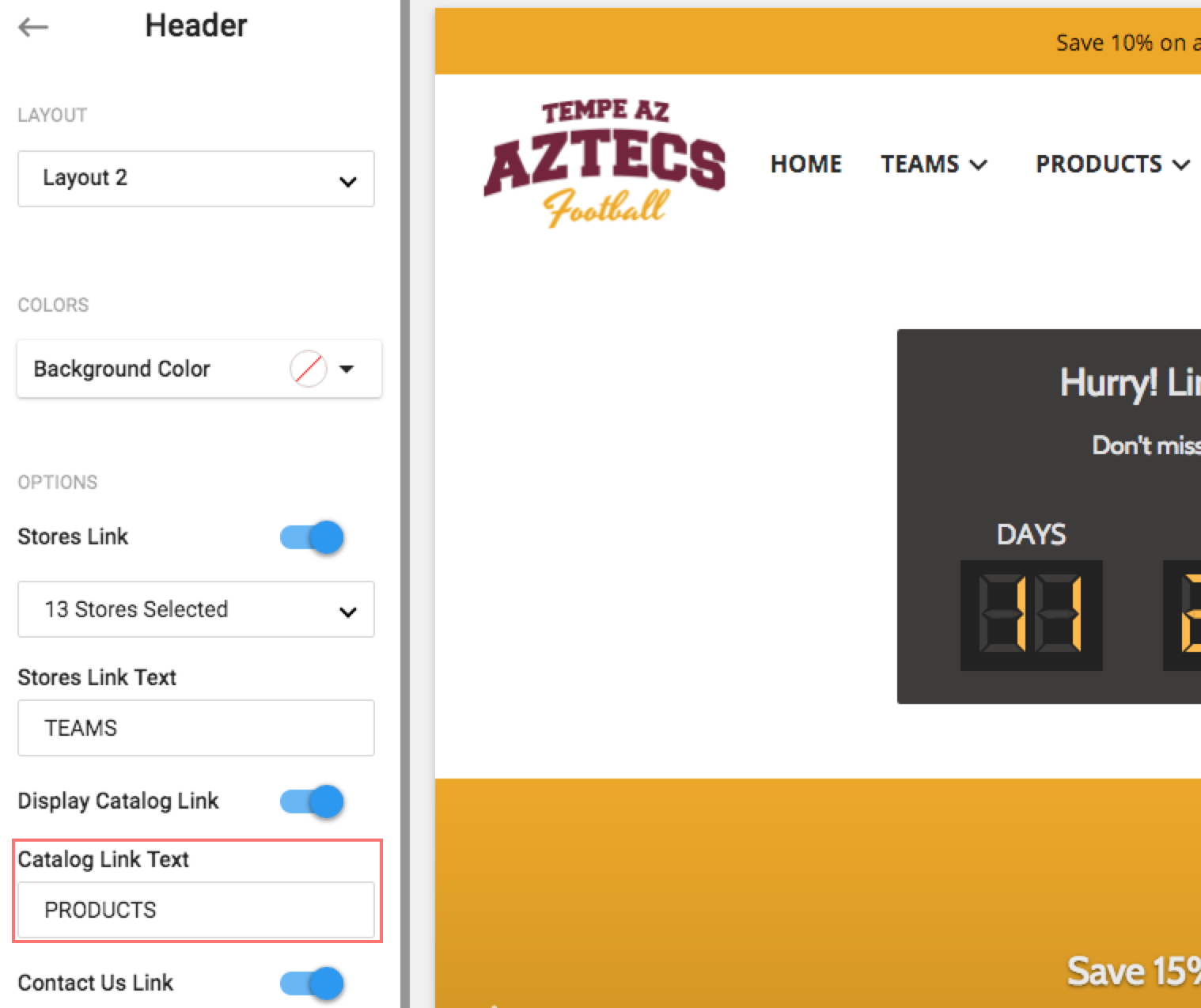 Product List Component
To add featured products on your main page, you will want to use your Product Component.