Keep your products organized with categories
Categories are quick to create and help keep you and your customer organized. Let's get started!
Navigating to Product Categories
Hover over Products
Click Product Categories
Creating a New Category

After clicking create new, you will be able to name the category and add an optional category image by clicking on the upload button.
Click on "create category" to add your new category to the list.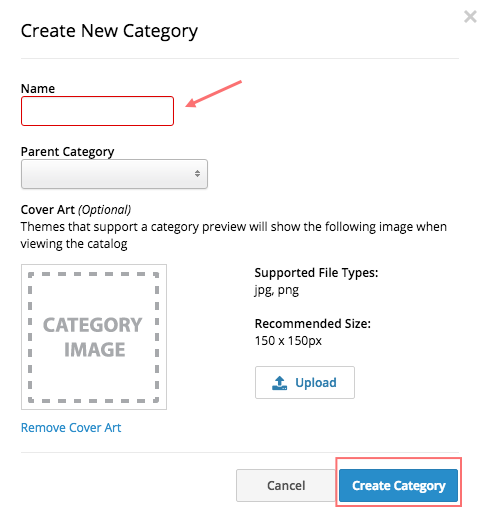 Make sure to save your changes on the page before moving on!
Creating Sub-Categories
For further organization, you may want to create a sub-category within a main or "parent" category. You can create a subcategory by following the steps above with one slight change.
When creating a sub-category, you will enter in your sub-category name and then select a parent category to nest it under as shown in the screenshot below.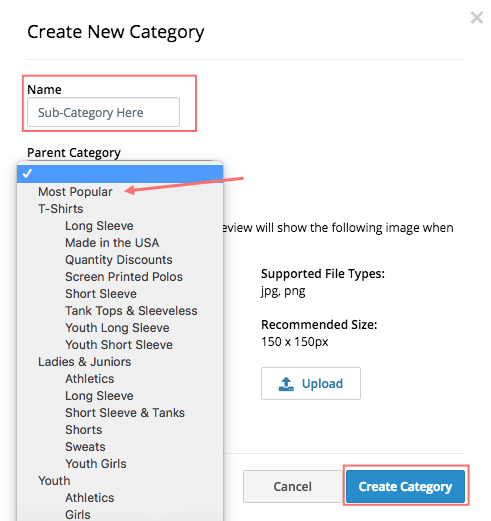 Click here to learn how to assign your products to a category
Additional Links and Resources