Learn how to download clip art from your Admin Portal.
Get Started
Hover over Art
Hover over Downloadable Art
Click Clip Art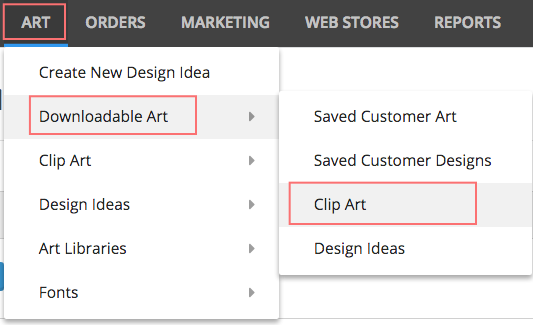 To generate your clipart for download, you will need to select a filter:
Category: Search by category
Type: Vector or raster (digital)
Number of Colors: Colors in vector design
You can enter search values on the right of the page if you wish to search by keyword.
Click the Apply button to generate results.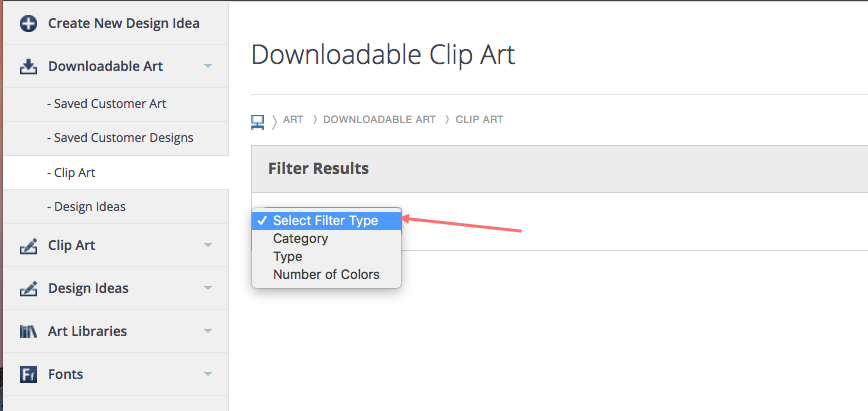 After clicking apply you will see your filtered results. When hovering your mouse over the thumbnail preview you will see three icons/actions.
Render/Download (left-hand box): The downloaded art will pop the clip art on another webpage to allow you to right click and save the file.
Edit in Design Studio (right-hand box): Will launch the Design Studio with the selected Clip Art to edit. Click the 'Save' button in the Design Studio when done editing.