How to manage your art categories
Getting Started
Hover over Art
Hover over either Clip Art OR Design Ideas (the process is the same for both options)
Click Categories
Choose your store from the dropdown menu.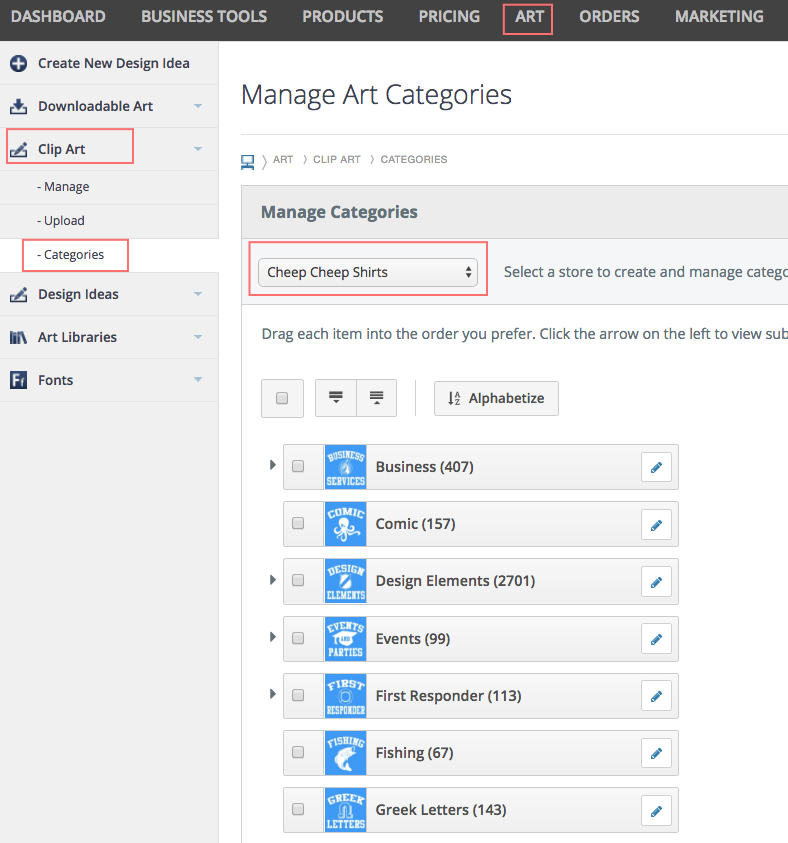 Managing/Editing Categories
Select All: Will select all categories on the page
Expand Categories: This button will expand all the categories that have sub-categories on the page
Collapse Categories: This button will collapse any categories that have been expanded.
Hide/Show: Once you have selected your categories, you have the ability to hide your clip art/design ideas at the category level. This is an easy way to control the art in your store. You can choose to hide/show your categories as needed.
Delete: You can click to delete any empty category
Create New: This will allow you to create a new category and upload a category image
Save: Make sure to save before navigating away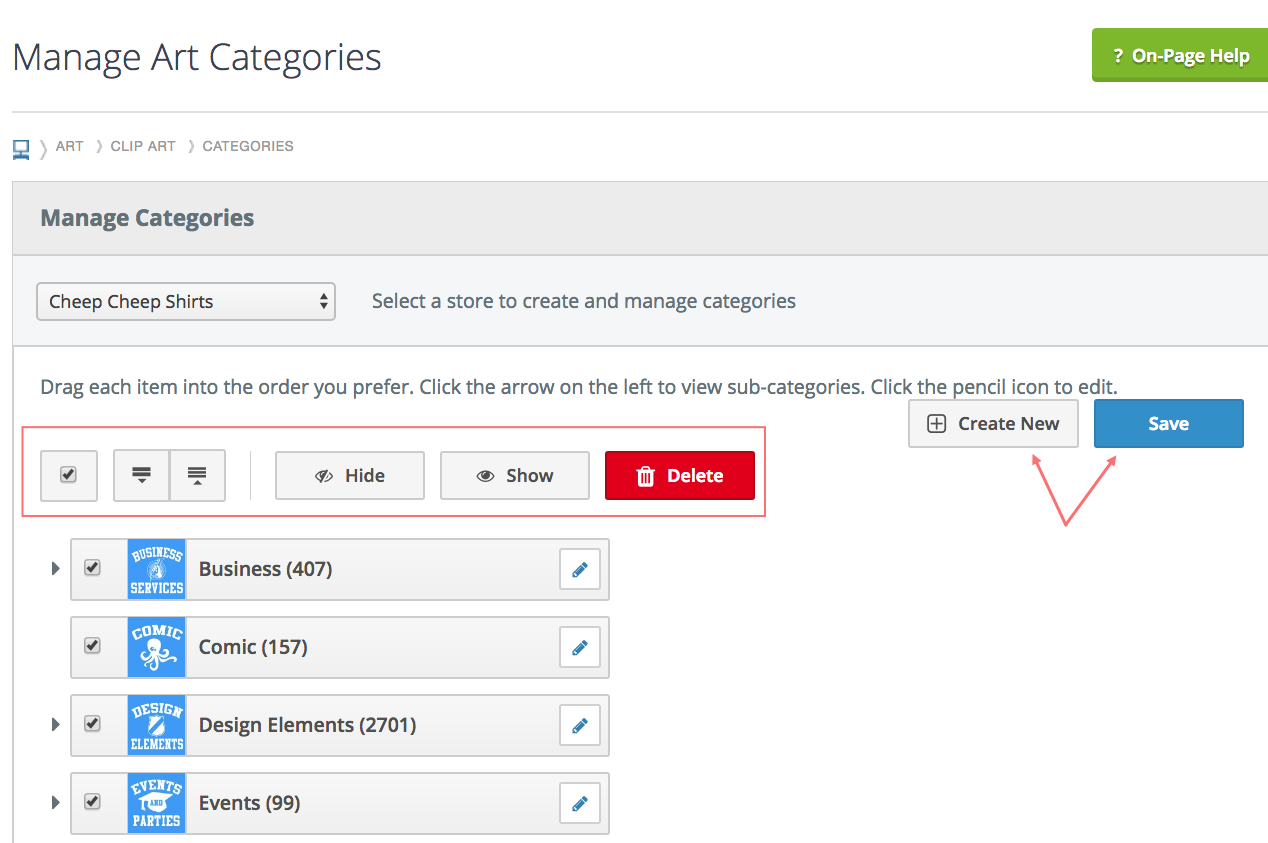 Editing a Category
To edit an individual category, you would click the pencil to the right of the category name, this will allow you to edit the category name, category image or delete the category.
Note: To delete a category, the category needs to be empty