Receiving is the process of counting blank products and checking them into inventory. This process helps to ensure that you received the correct product, quantity, and sizes.
Two ways to receive products
1: Bulk Receive Multiple Purchase Orders
From the Purchased view, you can select all or multi-select purchase orders and Mark as Received.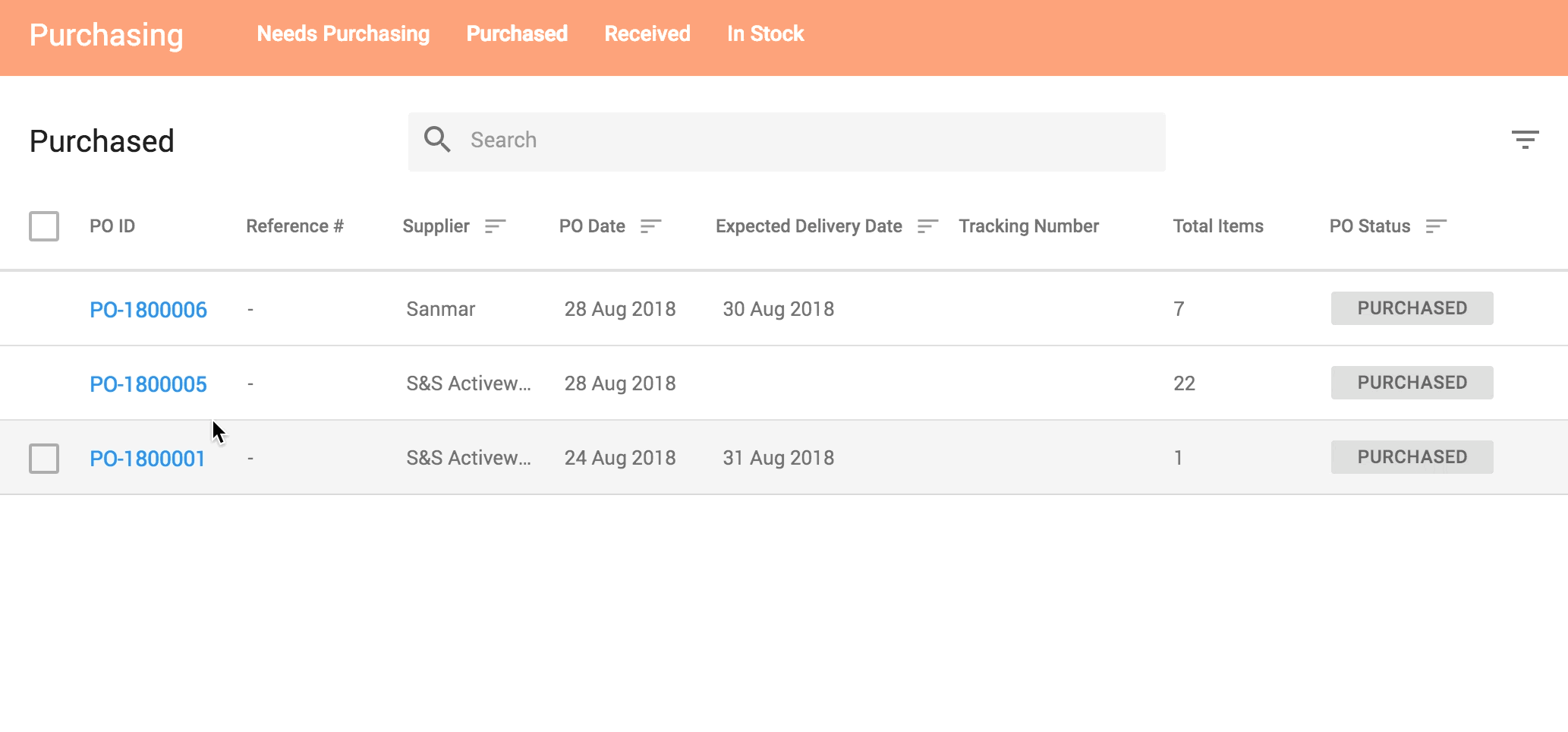 2: Receive within an individual Purchase Order
After clicking on a purchase order from Purchased, you can expose the purchase view. Here you can select the Mark as Received action at the top, or select individual products in the purchase order to partially receive.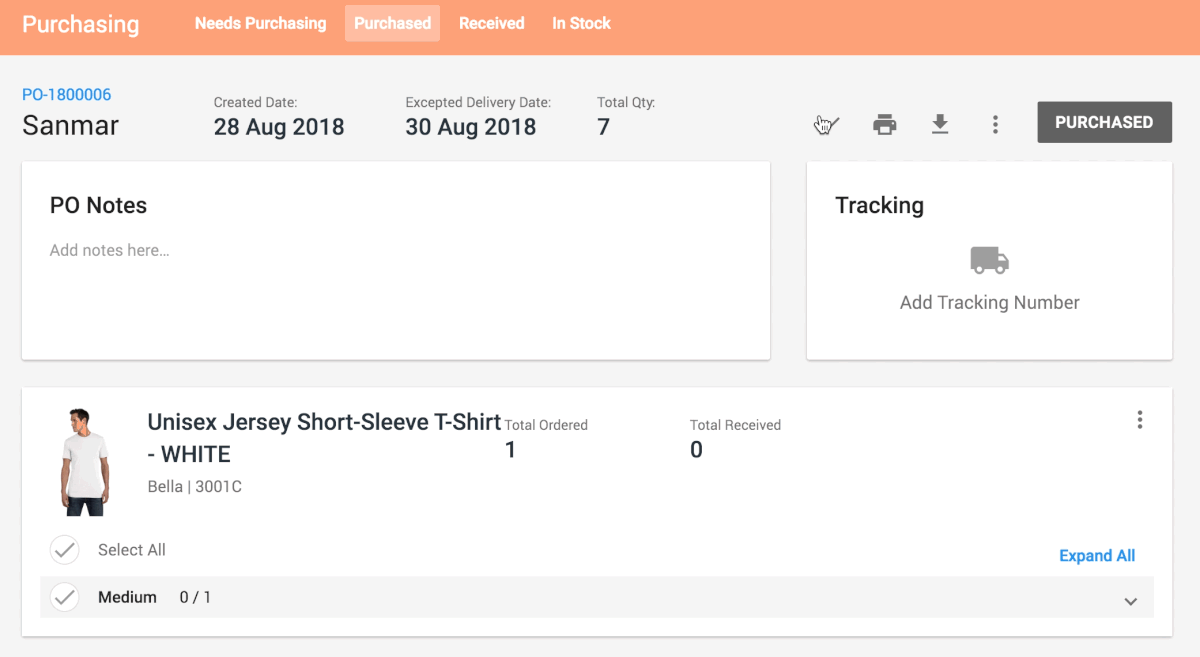 NOTE:Once you receive all products in a purchase order, the purchase order will be moved to theReceivedview.