Learn how to create a new Proposal for your customer.
What is a Proposal?
Each Proposal is its own pro-active sales tool, and it can be configured and tailored to fit your client's specific needs. Proposals can then be sent in a way that lets you pitch and present the job to a potential customer, or in a way that facilitates flexible re-orders for existing customers.
The end goal with every Proposal is to win the job, make the sale, and then generate Orders from those Proposals.
Creating a New Proposal
1. Click the "+ CREATE" button in the top-right part of the screen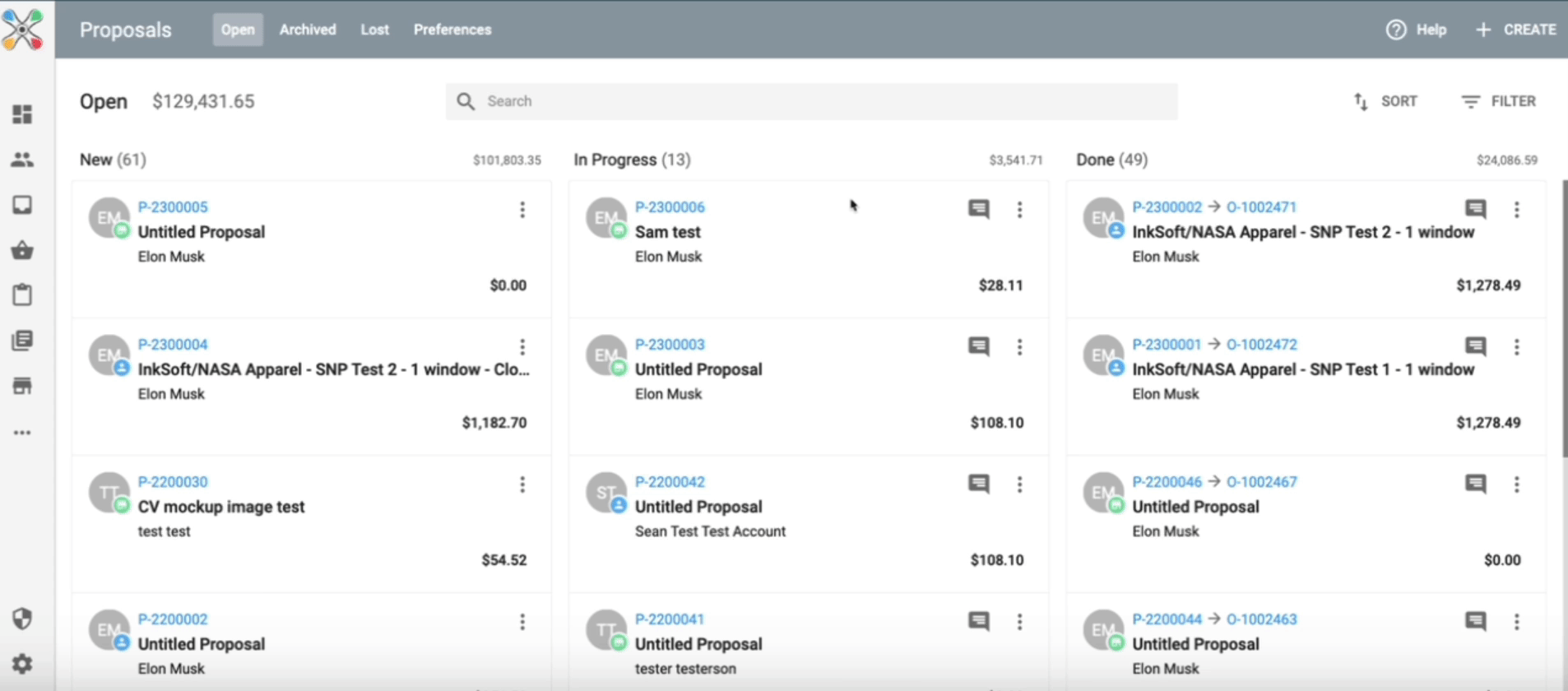 2. Click ADD CONTACT to choose the customer the Proposal is for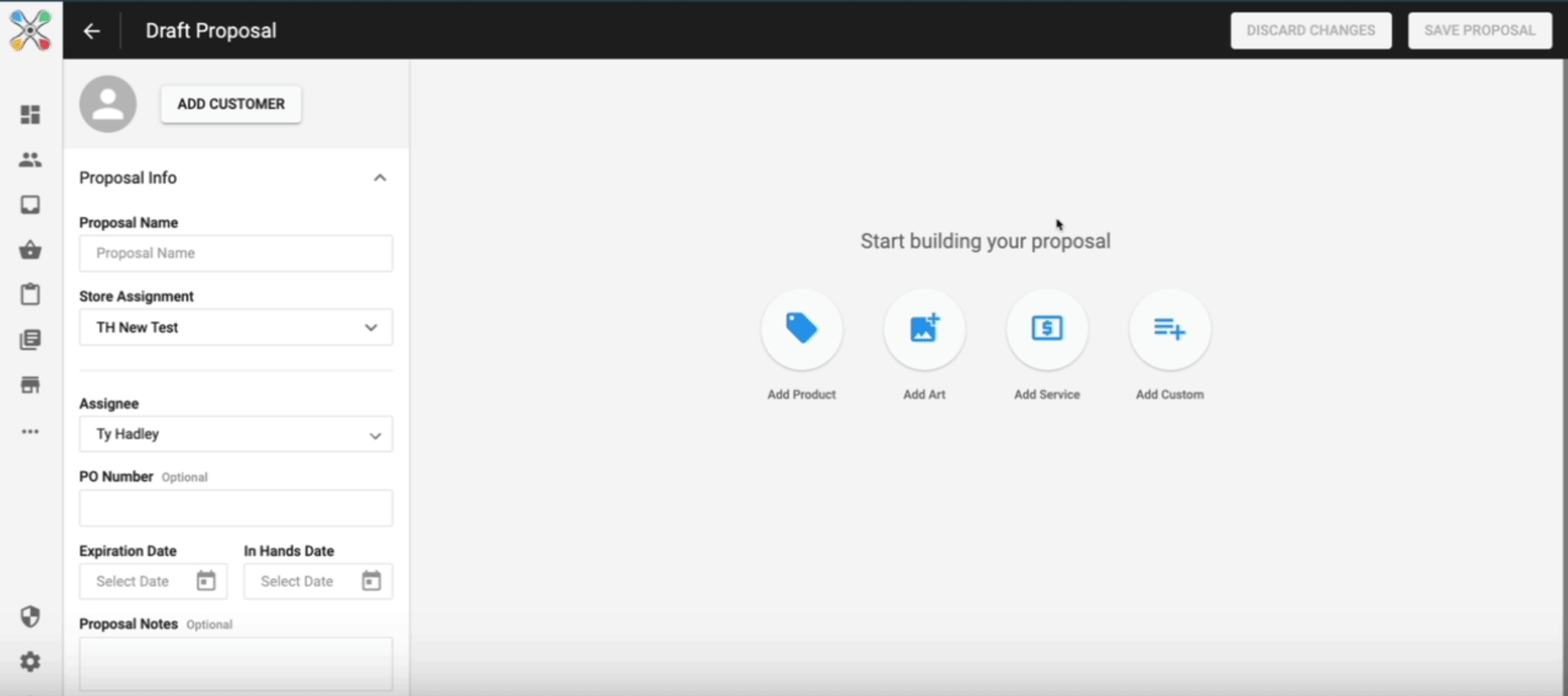 3. Fill out the Proposal Info:
Proposal Name
Assignee (Salesperson)
PO Number (optional)
Expiration Date (Expiration date for proposal pricing and/or content - this is optional)
In Hands Date( Expected date that finished goods are needed by - this is optional, and internal-only)


You will also have a setting for how Taxation is configured in the Proposal, and there will be an option to add Notes to the Proposal. Notes are optional, but if you choose to add notes, they will be internal-only and will carry over to the order.