Make a store public or private. This can be adjusted anytime from Store Admin > Store Settings > Privacy Settings.


Public
Available to anyone on the internet who is directed to it, or comes across your store organically. This option is the default and is most common.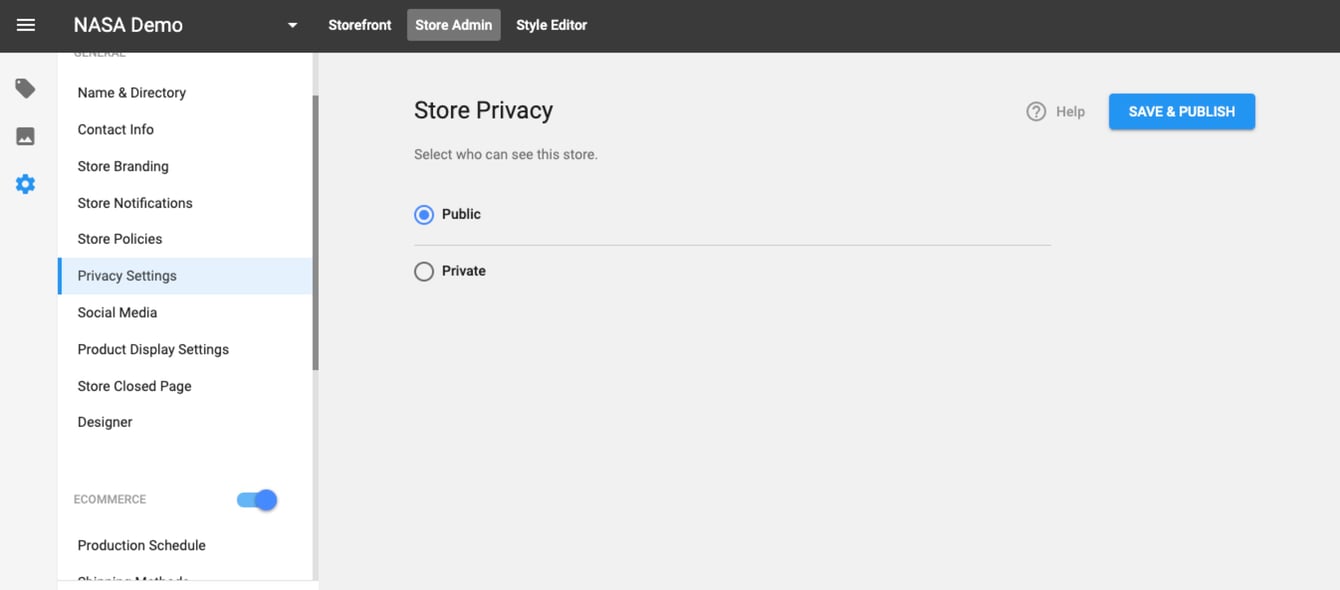 Private
The option allows you can make your store password protected. You will need to share this with any of the customers who will access your site in addition to the URL of the store. Enter your desired password. Click the 'Show' button to see your password.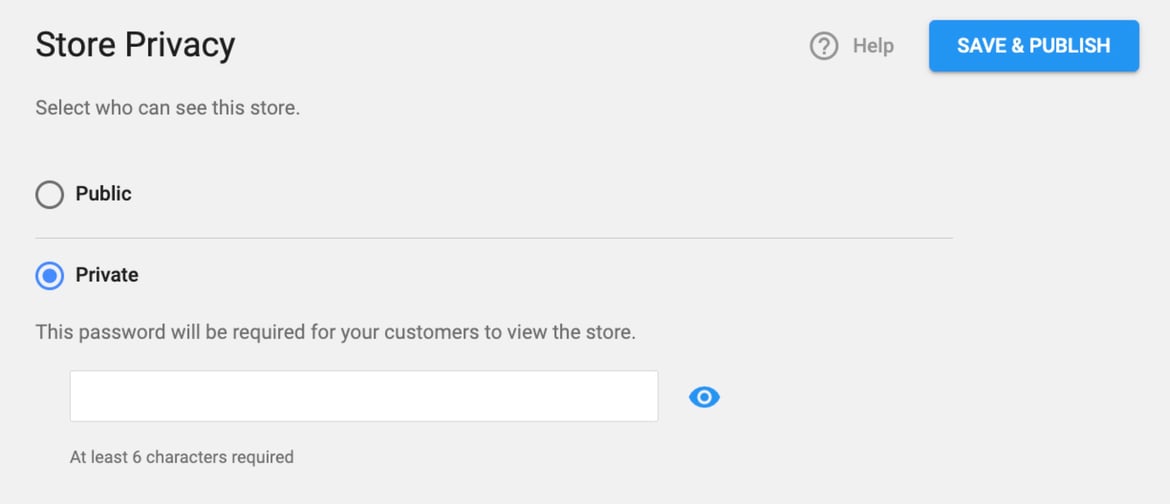 Example of Password Entry from customer perspective: