Who will customers contact if they need help? This can be adjusted at any time from Store Admin > Store Settings > Contact Info.


Contact Info
You can decide what contact information displays on the store. Should customers/shoppers contact you with questions, or another person or company?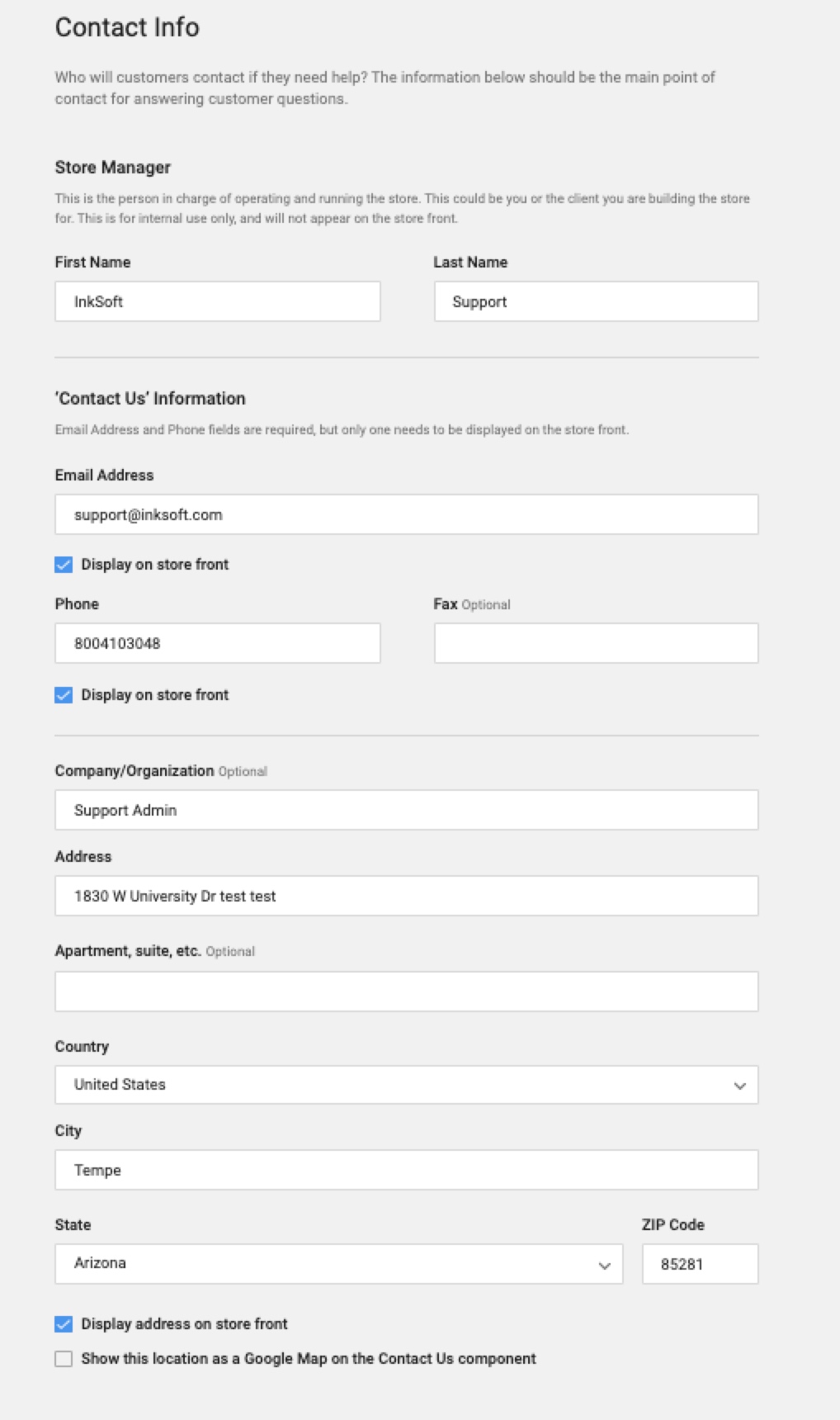 How Contact Information Displays
On your store, there will be a 'Contact Us' navigation link that opens a modal window. Here, your desired contact information displays in addition to a contact form.
Notes:


You are required to display either a phone number or an email address, but not both, and displaying an address is entirely optional.
You can turn off the 'Contact Us' function in the edit mode.
See example here.