Do you want to create a pickup location for this store? This can be accessed from Store Admin > Store Settings > Pick Up Methods.


About Pickup Locations
Creating Pickup Locations is optional.
Customers can choose a pickup location in when checking out.
Giving your local customers the option for pickup can boost conversion.
This feature is useful for stores and selling opportunity where customers should pickup finished products.
You can create unlimited pickup locations and control the order in which they display.
Creating a New Pickup Location
Click Add New Pick Up Method to get started.

Location Name
Address
Pick Up Details/Instructions (Optional)
Pick Up Availability (3 options to choose from):
1. On Demand (This will calculate with your production schedule)
2. No Pick Up Date (This will allow users to checkout without providing any estimate for completion)
2. Set Pick Up Date (This will override Production Schedule)
3. Set Pick Up Date Range (This will override Production Schedule)
Processing time (for On Demand)
Pick Up Address (Optional, if you choose to not offer a Pick Up Address, you will be prompted to enter a Taxable ZIP Code)
Click Create

Note:

Be clear and concise. Set proper expectations so customers understand how and when finished goods will be available for pickup.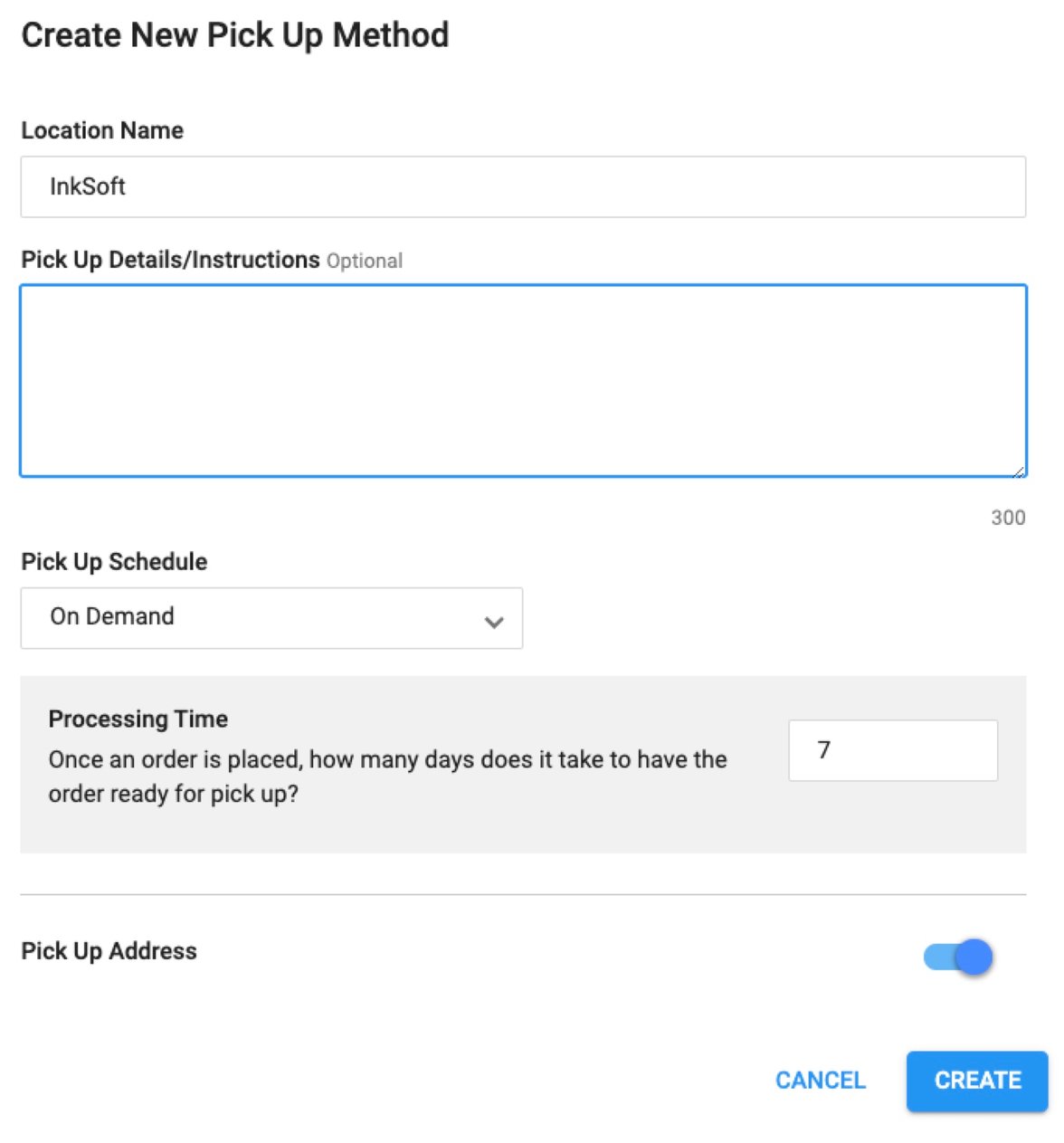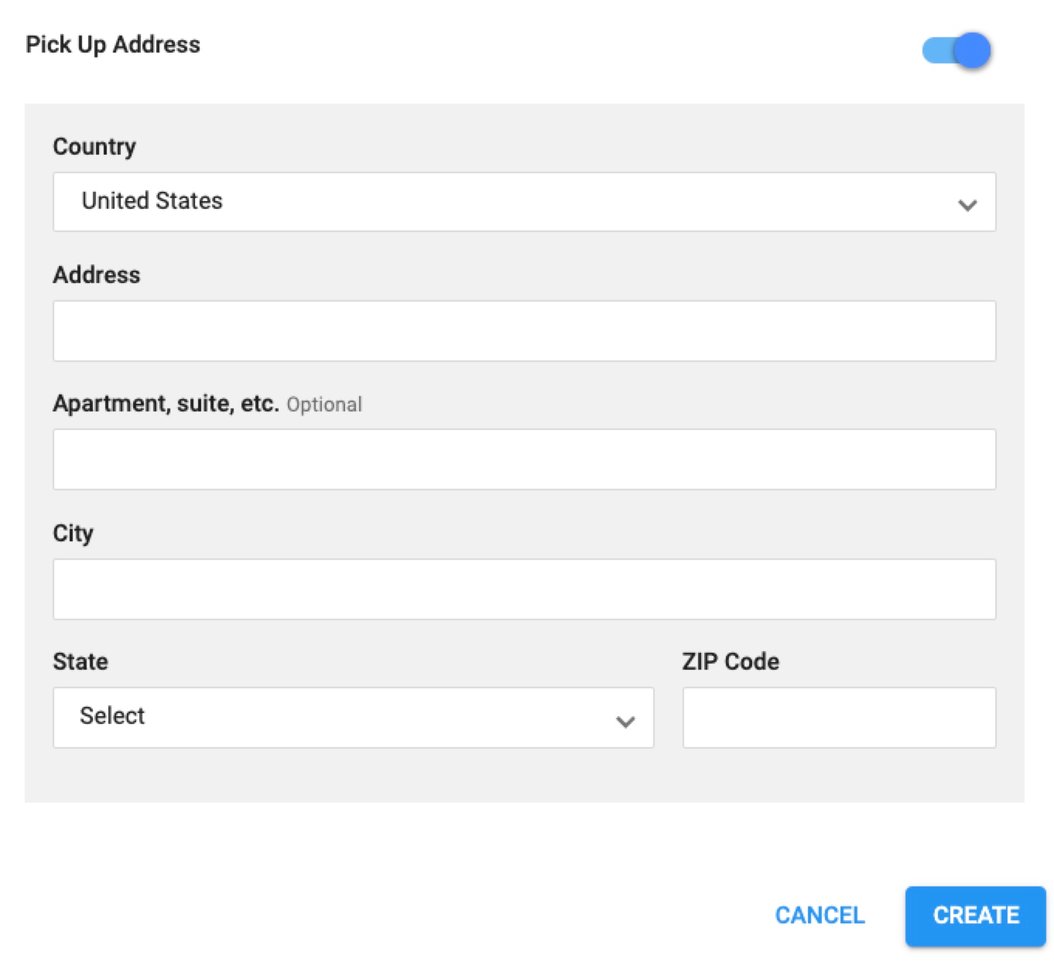 Pickup Location Created
Drag and drop to sort multiple pickup locations
Edit or remove a pickup location