Signage Pricing Upload allows you to override individual pricing set on the product level, allowing you to price your products in packs.
Getting Started
Select the Pricing tab.
Hover over the 'Product Pricing' tab.
Click 'Signage Bulk Pricing Upload'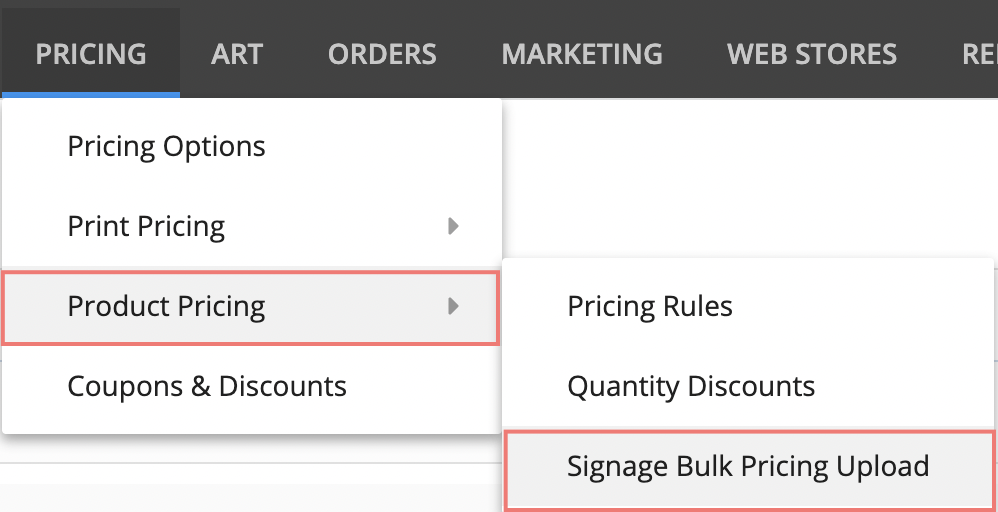 Upload Pricing CSV Template
Once you have clicked on 'Signage Bulk Pricing Upload', you will be prompted to download the "Signage Bulk Pricing CSV" Template: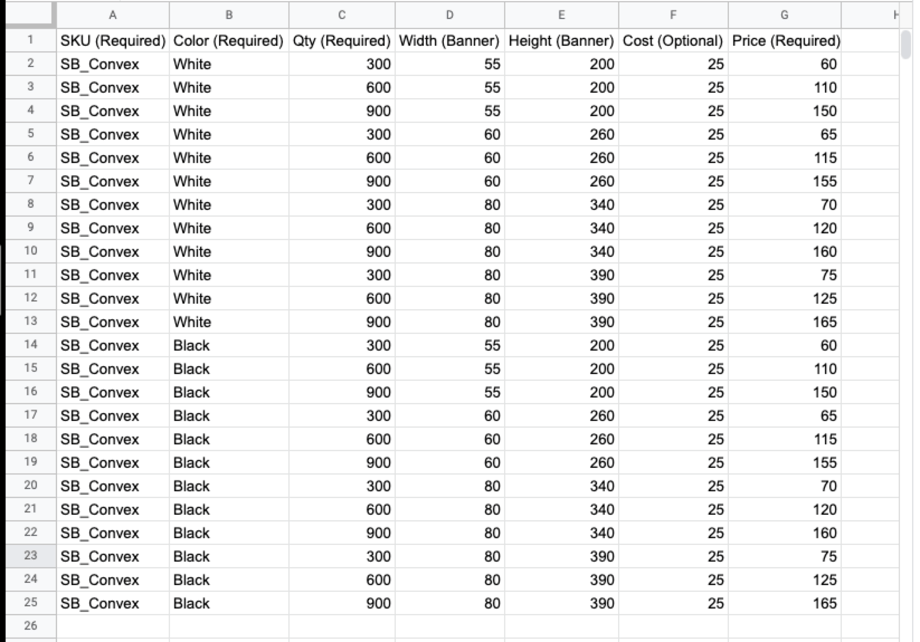 Preparing the CSV File
After downloading the product template, input your desired product data.

NOTE: Required fields cannot be left blank.

Each line will act as a different price point for a product already in your system
Upload your saved/completed product template
Below is an example of what your spreadsheet could look like:

Success & Error Messaging
Confirmation Message
After successful upload, InkSoft will give you a success message.
Once the CSV file has been validated, click the 'Upload Pricing' button.
Dashboard Message
Following the uploading and processing
Dashboard message will display to the user who completed the process and upload.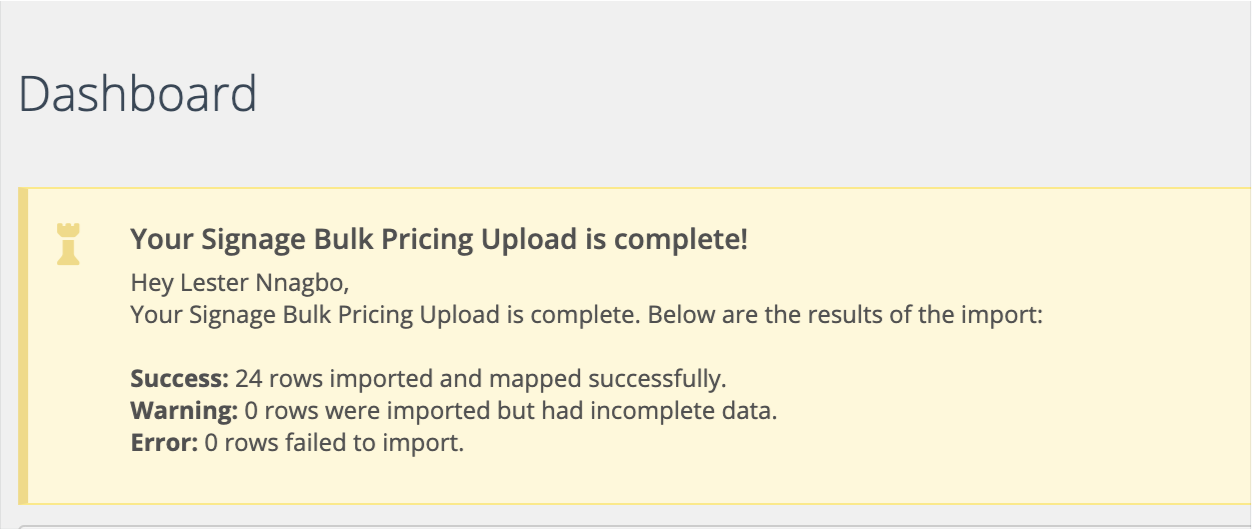 Email confirmation
Following the completion of the upload process, InkSoft will send an email message. Please note the link to view the 'warning report' to see details for failures.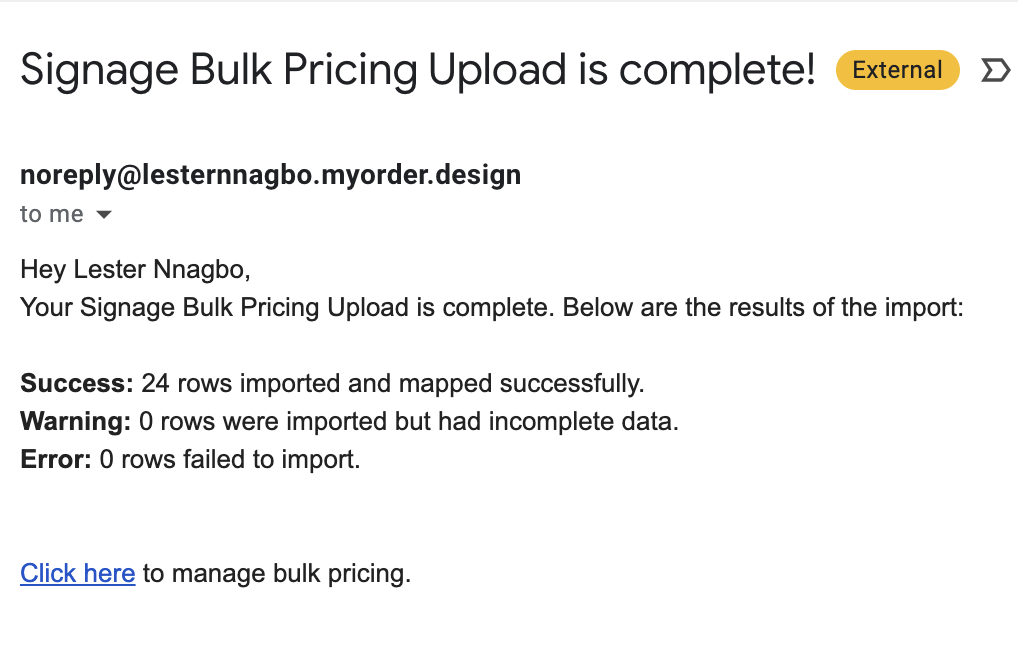 Important Notes & Helpful Tips
Uploading a new CSV will override the existing CSV file.

Remember to download the previous upload before adding any changes.

The Signage Pricing Upload page will display a timestamp including time, date and which user account uploaded the last file.