Pricing Options allow you to choose your printing styles, how you want to display your prices to your shopper and any minimums you need to add in to ensure a certain number is ordered.
Pricing Options
Click Pricing
Click Pricing Options
You will then see 3 accordions:
Printing Capabilities
Price Display Options
Minimums Per Order
Breakdown
Printing Capabilities: Provides controls to enable/disable Digital Printing and Vector Printing. Allows you to set your max print color for your Screen Print Pricing Grid. Additionally, there are options to choose the type of art files rendered by InkSoft.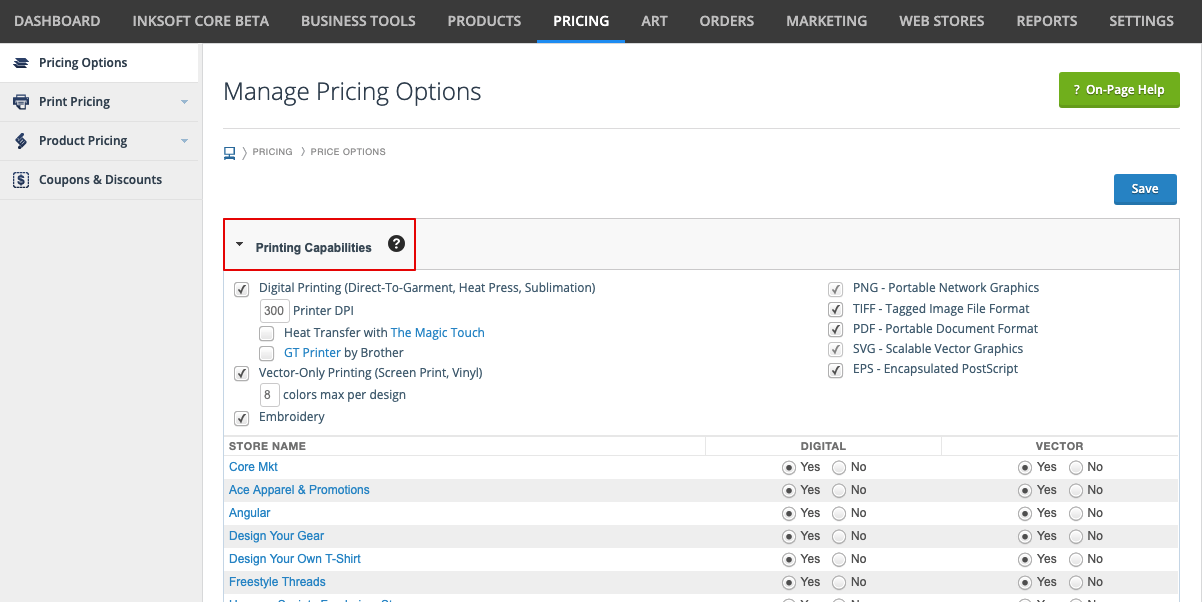 Minimums Per Order: Set various types of minimums for each store to limit when an order can be processed. This includes your minimums for ScreenPrint Pricing Grid (Vector)