A general overview of how to edit your store's look, layout, features, and settings.
You have 3 main navigational routes when it comes to customizing your store:
Store Front
Store Admin
Style Editor
Store Front
Whether you head to your store from your admin portal or login from the front, you will be immediately placed within 'Store Front' of your navigational panel. This allows you to see the changes you have made for your shoppers.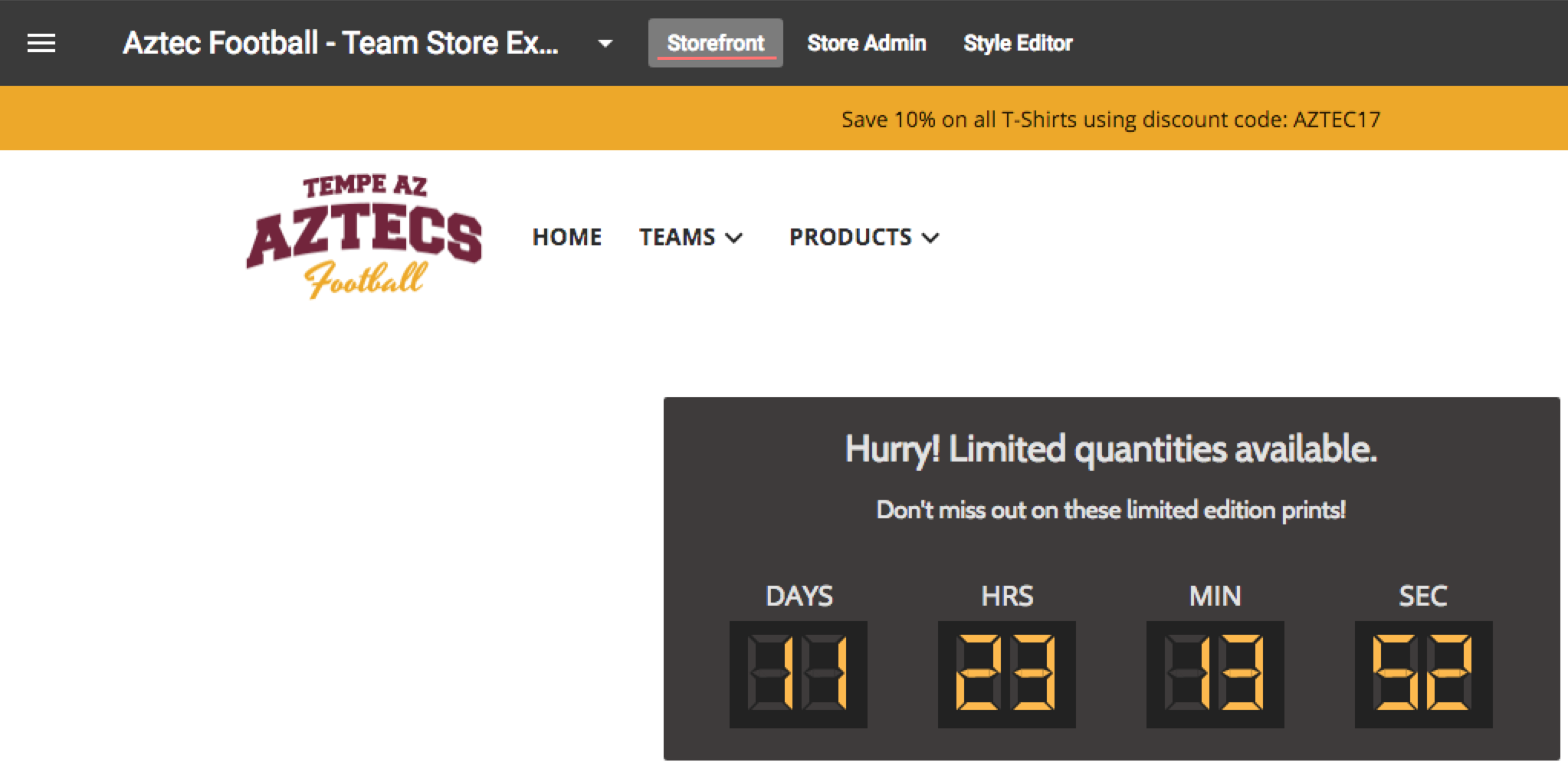 Store Admin
After clicking 'Store Admin' you'll be greeted with a menu on the left. This menu contains:
Products - This is a catalog of all the products currently in the store. Here you can add, edit, and remove products.
Store Art - You can upload/ access art assets for your store.
Store Settings - You can modify all of the settings that control the store.
Note: These are all the settings you used in the 'Store Builder' to generate the store.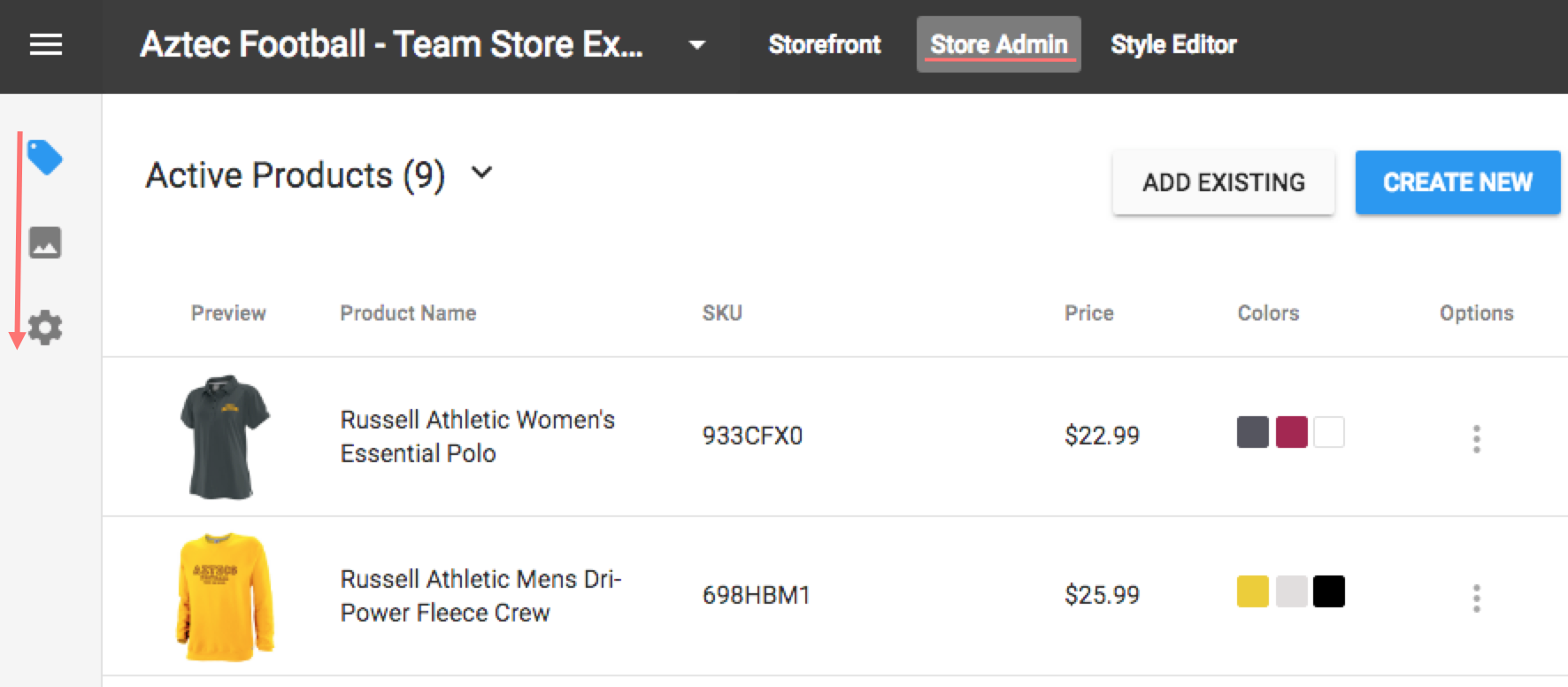 Style Editor
Click 'Style Editor' to take you directly into Edit Mode.

Style Editor allows you to modify the main branding colors, font, and font size. As well as add/ edit existing components.
Important: Click the Arrow on the top left to get back to your main navigation bar.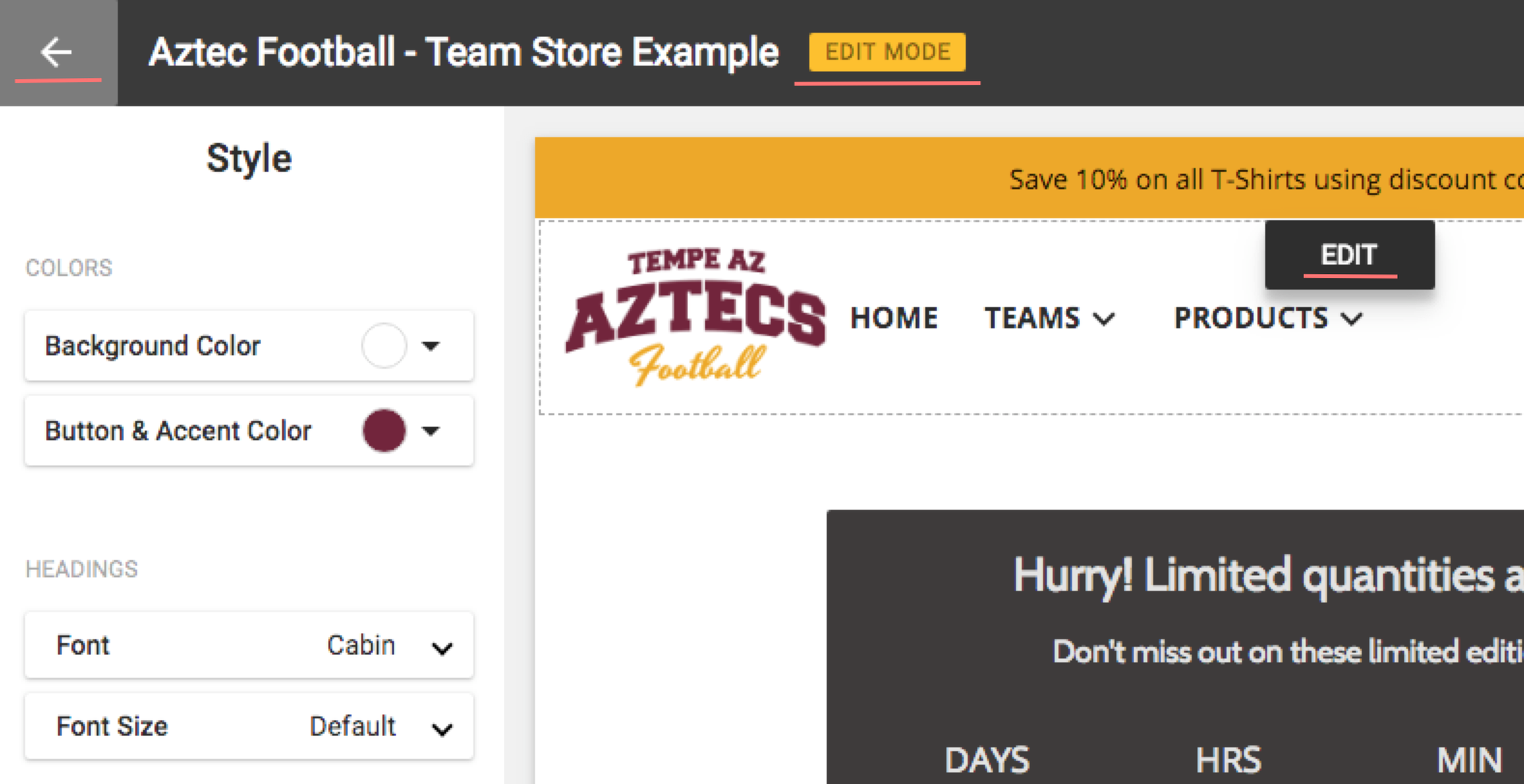 Add and/or Edit Components
Components are optional features that you can add to your store to customize the customer's experience. Within Style Editor you can add, edit, and remove components.
Adding Component
Click the blue + icon in the bottom right corner to access the component library. This library contains all currently available components.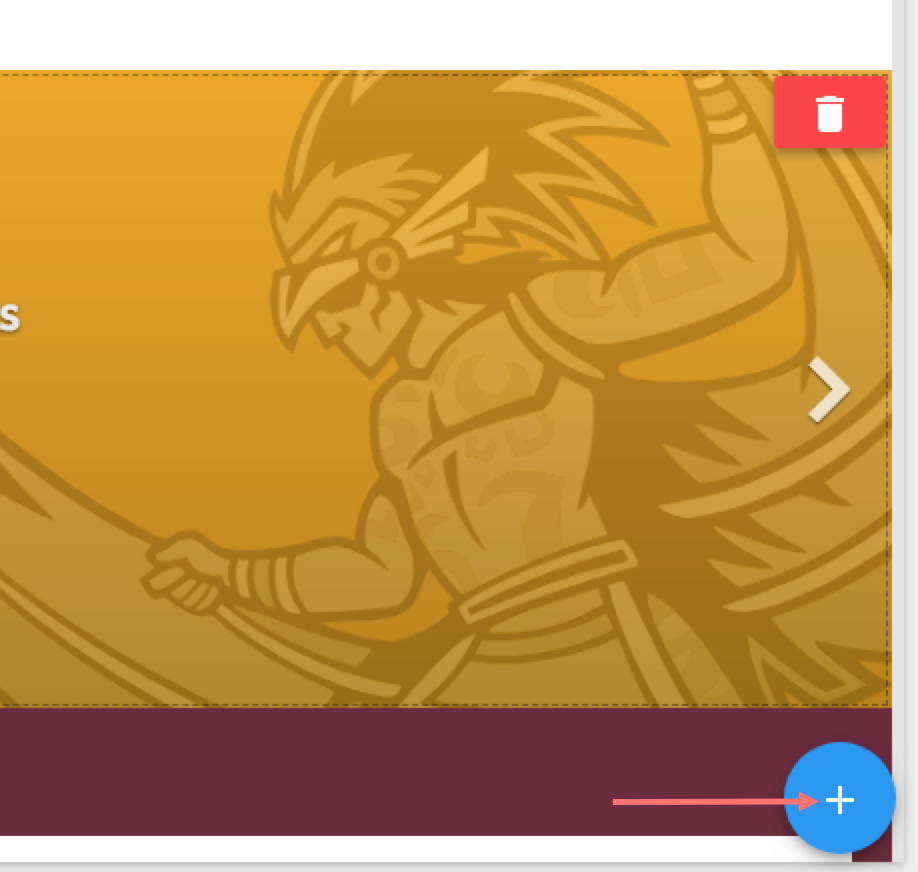 You can view all components or browse by type. You'll see a preview of each component. Click the desired component to add to your store. Using the steps below, you can edit and manage the newly added component.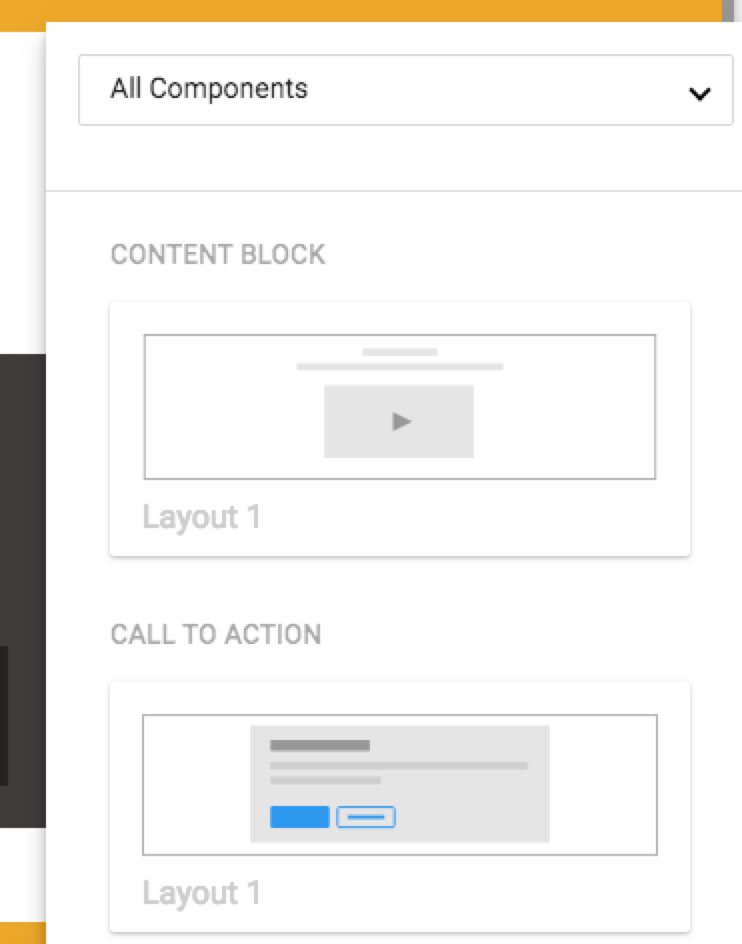 Edit Component
When hovering your mouse over a component you will see available options for editing. Editing options may include:
Up / Down: Using the up / down arrow allows you to position the order if the component on the page.
Edit: Opens the edit panel on the left. Use the edit panel to control the layout and style.
Trash Can: Will remove the component from the store.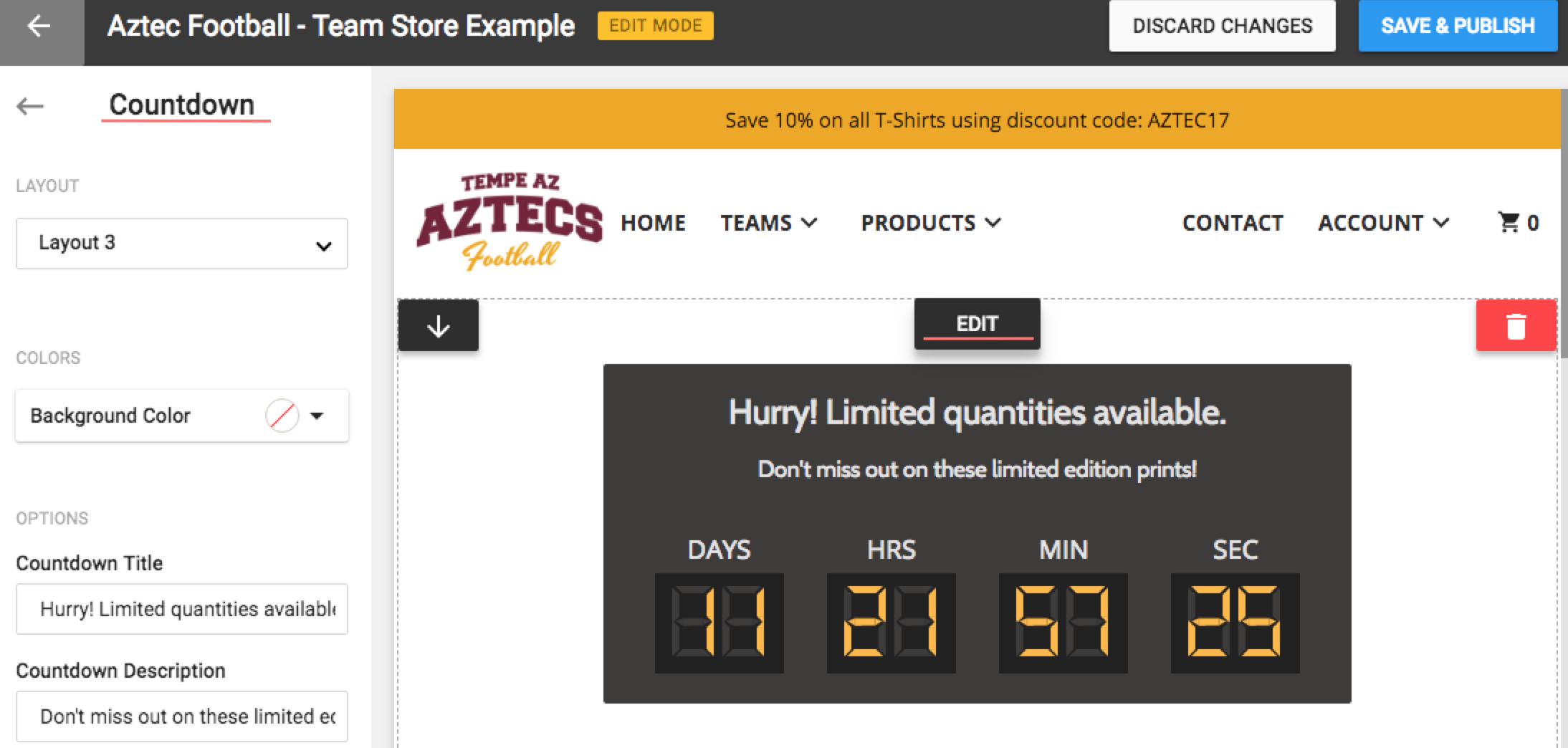 Store List Dropdown
By clicking on the store dropdown you will have the ability to navigate to other stores. You will have the option to:
Search or Scroll through your list
See Active vs Inactive Stores
Create a New Store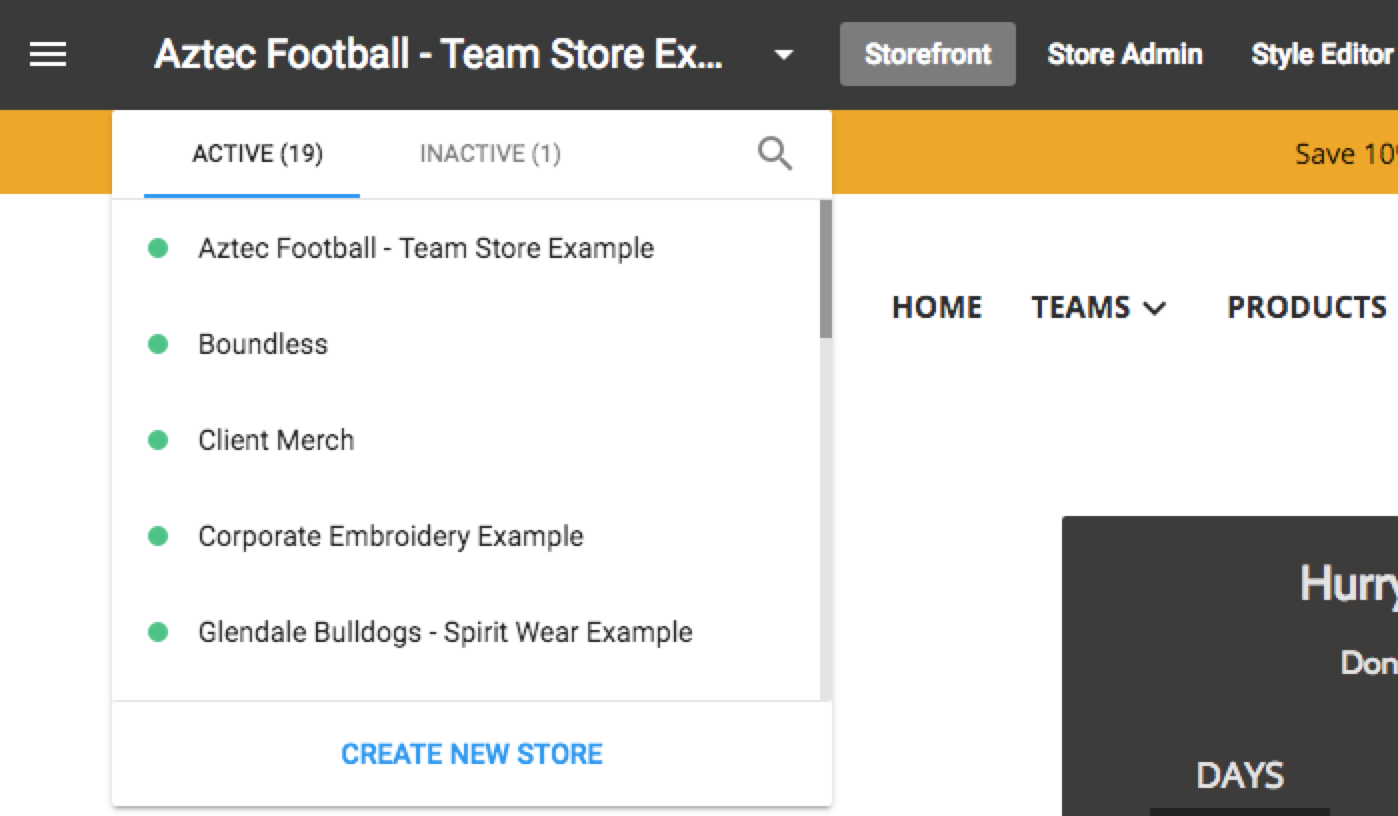 Menu
Click on the (three line) Menu to get back to the following pages within your Admin Portal.

Dashboard
Business Tools
Products
Pricing
Art
Orders
Marketing
Web Stores
Reports
Permission Level of Signee
Settings - ONLY shown if signee has access
Help - will send you directly to our Knowledge Base Articles
If you are a Fulfillment Store Admin you will have access to License & Billing and your User Agreement.
Click the 'X' icon to minimize the Menu.