Steps to help you avoid fraudulent credit card activity
Businesses who sell online often deal with chargebacks and fraudulent card activity. Small businesses specifically are prone to fraud, with 50% reporting that they have fallen victim at some point. This article provides tips to minimize fraud on your e-commerce platform. The key is to be aware of possible threats and to take security measures that will alert you of a red flag.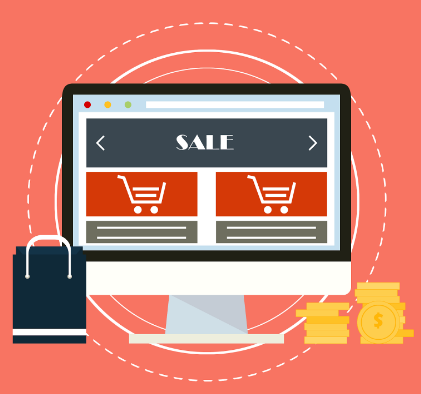 Although no method is 100% foolproof, by following the simple tips in this article, we hope you can be better informed and avoid unnecessary credit card fraud.
The payment processors InkSoft is integrated with are all PCI compliant and have solid security settings available. There are also additional services you can use to manage security. If your business has been targeted by a large amount of fraudulent activity, it might be worth looking into a third-party fraud prevention solution.
There are two main types of online fraud:
Thieves stealing credit card numbers and placing an order
"Friendly fraud", which is when a customer uses their own credit card and later claims they didn't make the purchase or didn't receive the product and requests a chargeback.
There are steps you can take as an online merchant to protect yourself from both.


Address Verification System
This is one of the best things you can do and it is a simple setting you can manage within your payment processor merchant account.
AVS verifies the identity of a credit card holder by matching the billing address entered, to the address on file with the credit card company or banking institution. AVS will automatically separate verified transactions from fraudulent ones and decline transactions with addresses that do not match.
NOTE: There is a chance AVS will decline a legitimate transaction (if a business/ cardholder inadvertently enters the wrong address), but that risk is small in comparison to dealing with a chargeback or fake order.
Your payment processing provider can help you with additional questions.
SSL: Secure Sockets Layer
An SSL establishes an encrypted link between a web server and browser and ensures that all data passed between the two, remains private and secure.
InkSoft offers free SSL certificates to all customers, so there is absolutely no excuse not to have this added layer of security.
Monitor Transactions
Monitoring all transactions is a manual process, but it increases accuracy as opposed to relying on AVS and other settings as a standalone solution. This necessary step might help you avoid shipping a fake order where you have to foot the bill for the chargeback if the customer denies and disputes it. So, pay close attention to orders with the following warning signs that might signal a fraud attempt.
Warning Signs To Look For:
Repeated Transaction Attempts
Review Batch Transactions for the day and keep an eye out for credit card numbers with multiple failed attempts (declines) and for different cards being used by the same person after each failed attempt.
Nonsensical Address: i.e. 2222 Muffin Man St.
Google the Address on the order. Is it a residence? Is it a warehouse? Sometimes scammers send things to a backlot or distribution center where they then ship the items out of the country.
Express Shipping on a high dollar order could be an attempted quick getaway
If the Email Address looks suspicious (mdayle1582983412@gmail.com) or doesn't match the customer's name, take a second to search (reverse look-up) the email, just to make sure it belongs to a real person.
With identity theft on the rise, there is no way to escape fraud. However, you can implement some of these quick steps to ensure you are not an easy target. When in doubt, reach out to your payment provider and ask what additional services they offer towards payment security.
Looking for more information on how you can reduce fraudulent charges?