Learn about Bulk Actions for Orders
There are a variety of things you can accomplish using bulk actions within your Orders. By selecting one or more of your orders, you will see icons appear in the top right-hand corner.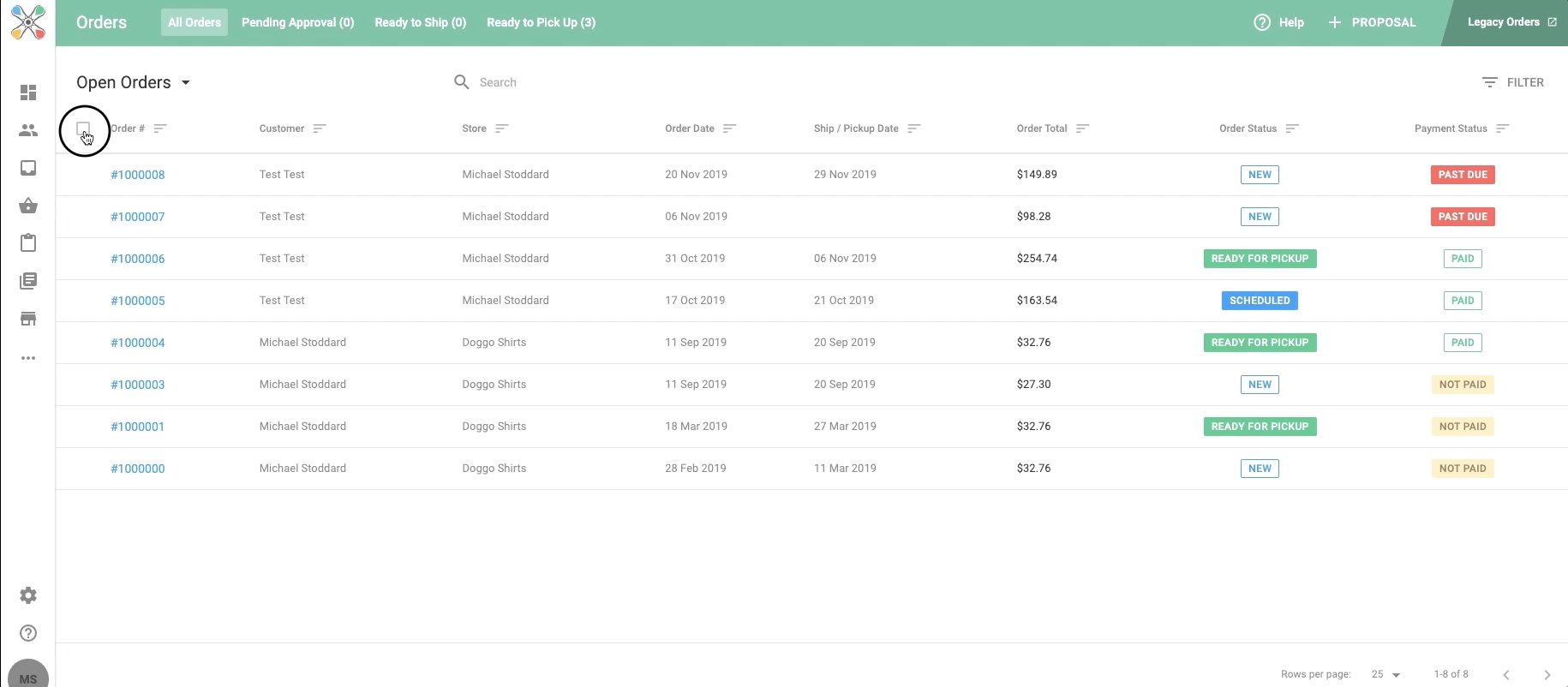 You can now Download:
Download Packing Slip
Download Work Order
Download Render Package
Download Orders (CSV)
You can now Print:
Print Work Order
Print Packing Slip (maximum of 25 packing slips at a time)
Print Receipt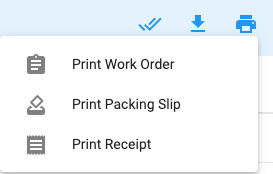 Additional Bulk Actions:

Mark Orders as

Ready to Ship/Pickup
Export Orders to

QuickBooks
If you have configured the QuickBooks integration, you can us a bulk action to export your orders to QuickBooks as well! Click Here to learn more about Exporting Orders to QuickBooks.
Don't have Quickbooks configured in InkSoft yet? Click Here to get set up and connected first. You'll need to complete this step before you can send orders to QuickBooks.