How to download your design ideas and admin created art within InkSoft
Downloadable Design Ideas will give you access to render and download your design ideas as well as any art created by your admin (backend) users.
Getting Started
Hover over Art
Hover over Downloadable Art
Click Design Ideas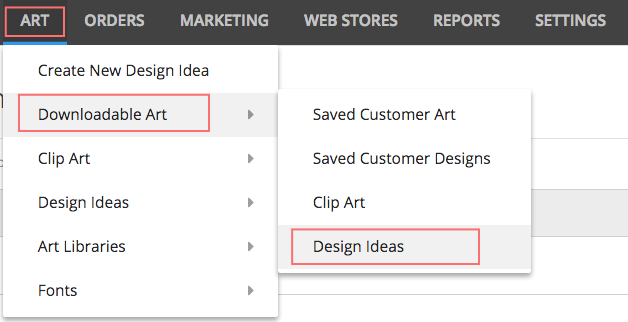 Searching for Designs
You will select your filter type to locate your downloadable designs.
You are able to search by category, type (vector or raster), number of colors, featured, admin created or store.
The filter of 'Admin Created' is where all of your Admin art will be located, anyone who is logged in as an admin will locate their art here.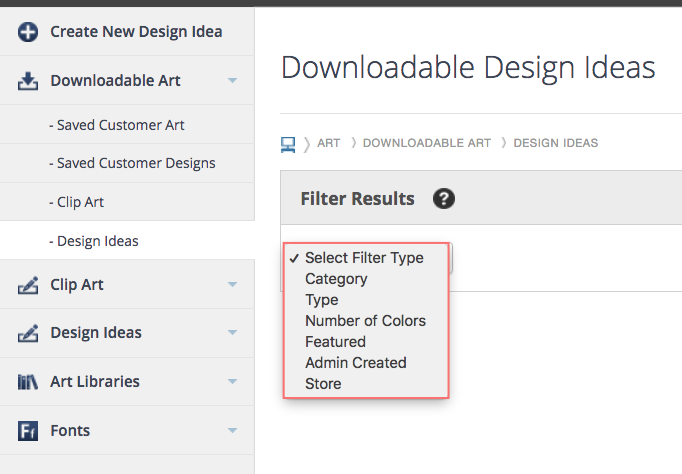 Design Idea Actions
After clicking apply you will see your filtered results. When hovering your mouse over the thumbnail preview you will see three icons/actions (left to right).
Render/Download: Will render/download the selected Design Idea file.
View in Store: Will open a new browser window to display the Design Idea on the storefront.
Edit in Design Studio: Will launch the Design Studio with the selected Design Idea. Here you can edit the Design Idea. Click the 'Save' button in the Design Studio when done editing.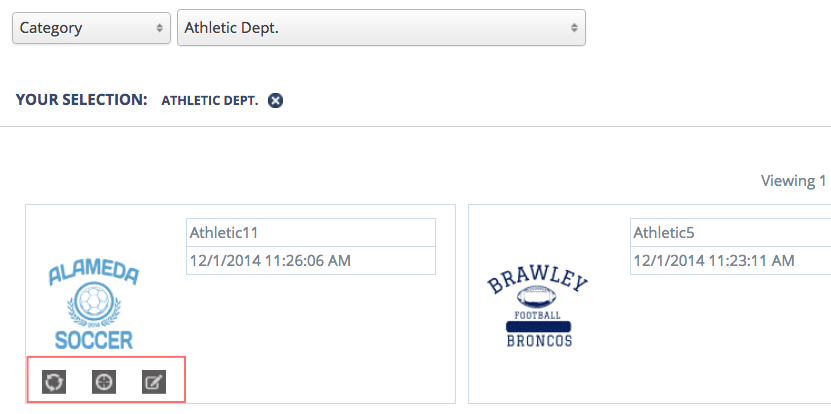 Downloading Design Ideas
After you have added the art to the render queue and it has completed the rendering process, "Rendered Today" will display under the date of the design.
Click the Render/Download button
Select the File Type you wish to download; you can download all file types with the zip file that is listed first.
The files available for download are directly correlated with the Printing Capabilities set in your store. For more information about Printing Capabilities see this guide here.