Bring branding and basic identity to your embedded designer!
Designer customization controls are an extremely useful feature to bring custom branding into your embedded designer!

IMPORTANT:
InkSoft does not offer technical support for custom styling. This is an advanced option and should only be used by an experienced web designer/developer who has a working knowledge of CSS.
Navigation

- Hover over the left navigational drawer
- Click Designer Embeds
- Click Edit





- Under GeneralSettings
- Click Branding
-Designer Styling- allows you to easily change the button & accent colors
-Custom CSS- gives you more flexibility in your customization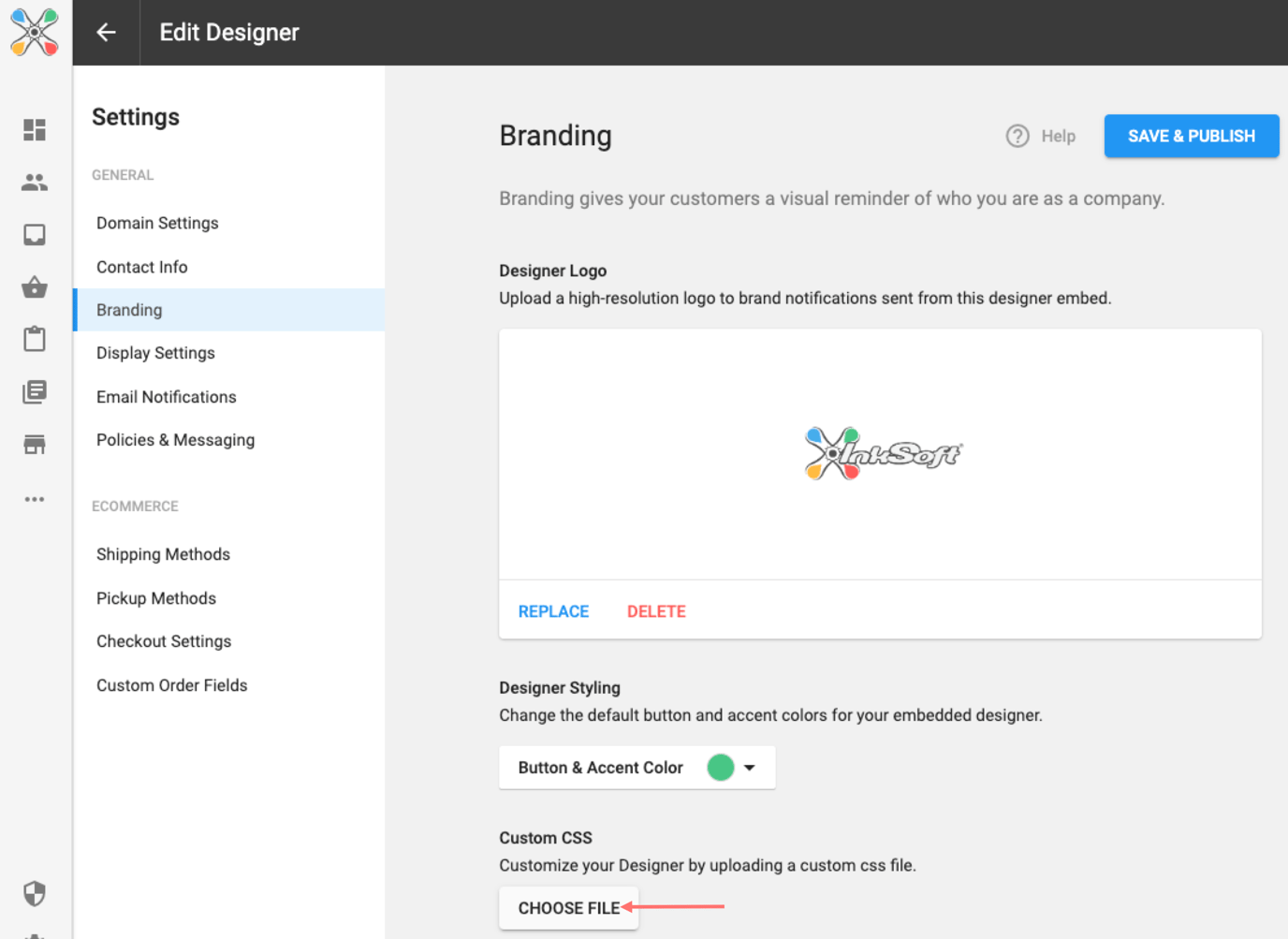 Designer Styling
This option allows you to easily update the Default Button and Accent Colors of your embedded designer by using the provided color picker tool. This is a great option to use if you need to make a quick and minimal change to your designer. |

(Saving and Publishing your changes will be made live onto your active Designer eliminating the need to re-embed.)

- Click Button & Accent Color to open the color picker
- Select a color or type in a color value of your choosing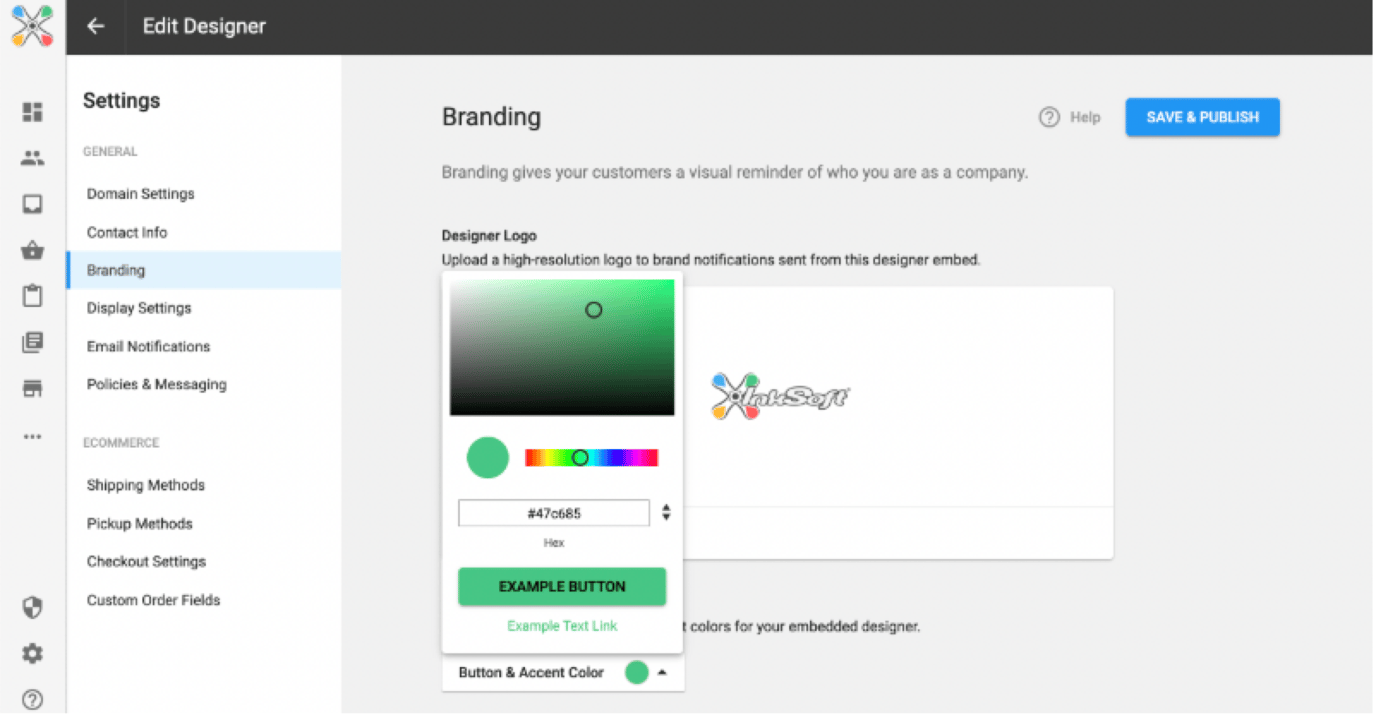 Designer Preview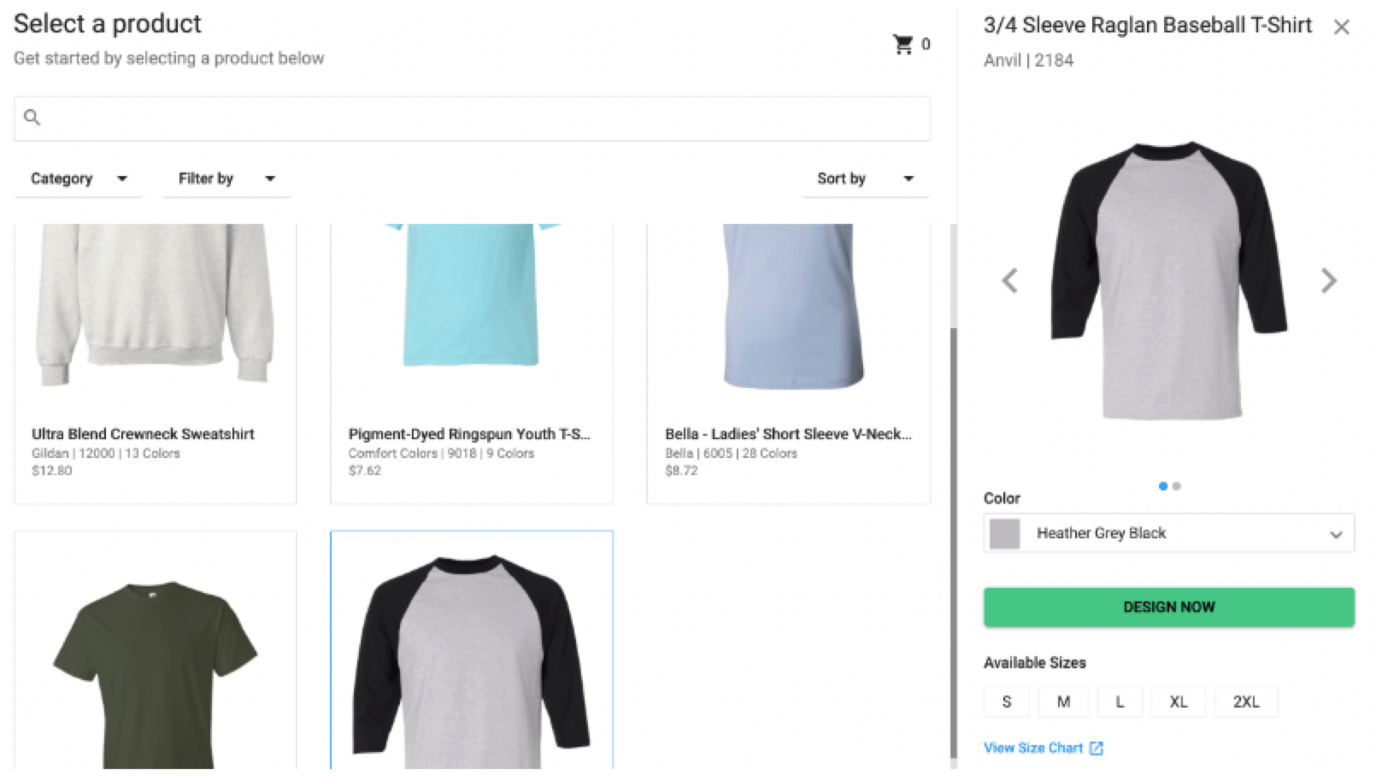 Upload Custom CSS file

Take customization of your designer to another level by adding your own CSS changes through a CSS file to upload and override existing styling. This is more of an advanced option used to give your designer the branding you are looking for.

(The changes are made once the file has completed the upload successfully.)

- Create a CSS file with the changes you would like to make

NOTE: It should look similar to the example image below.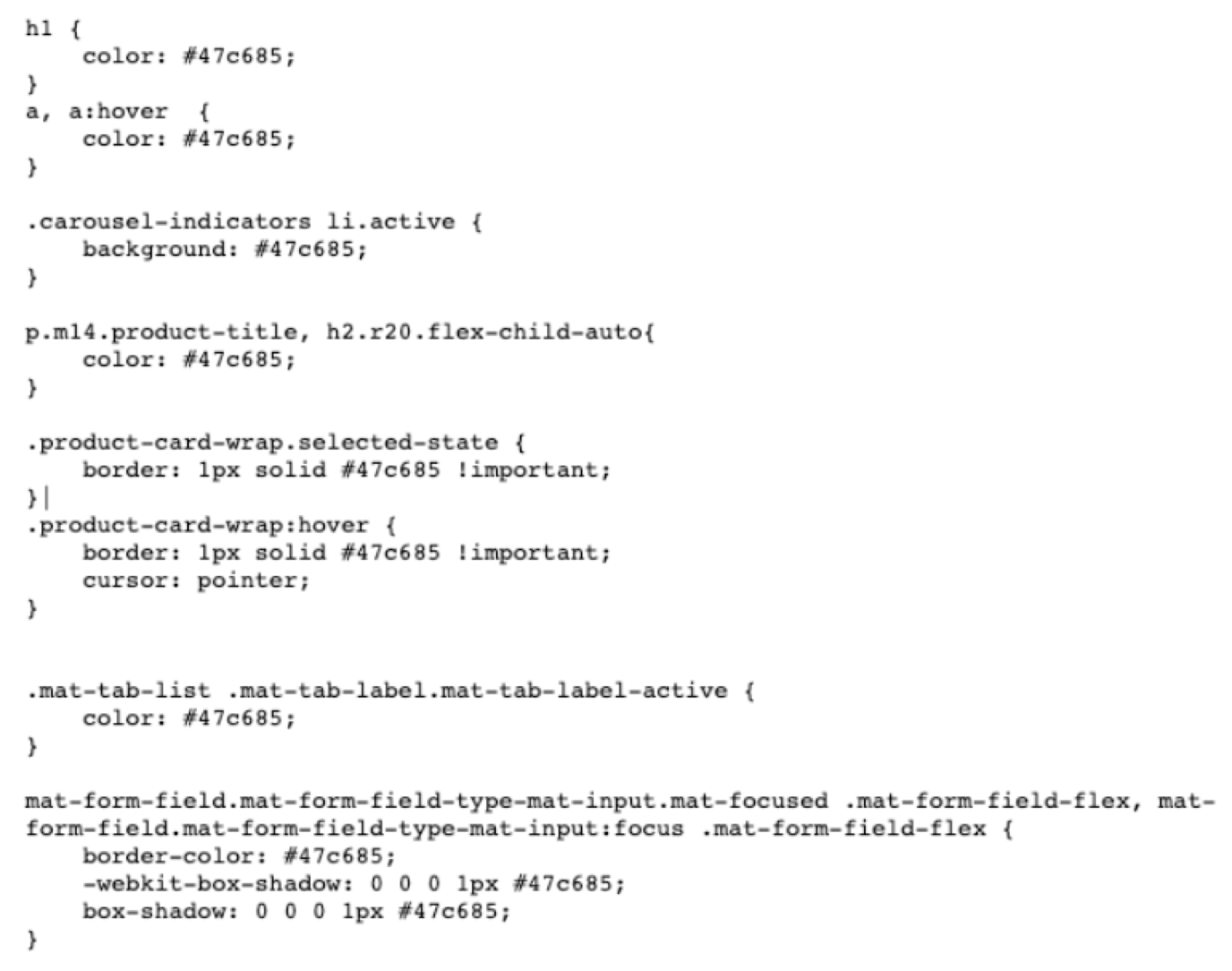 Upload File

-Click Choose File to upload your custom style sheet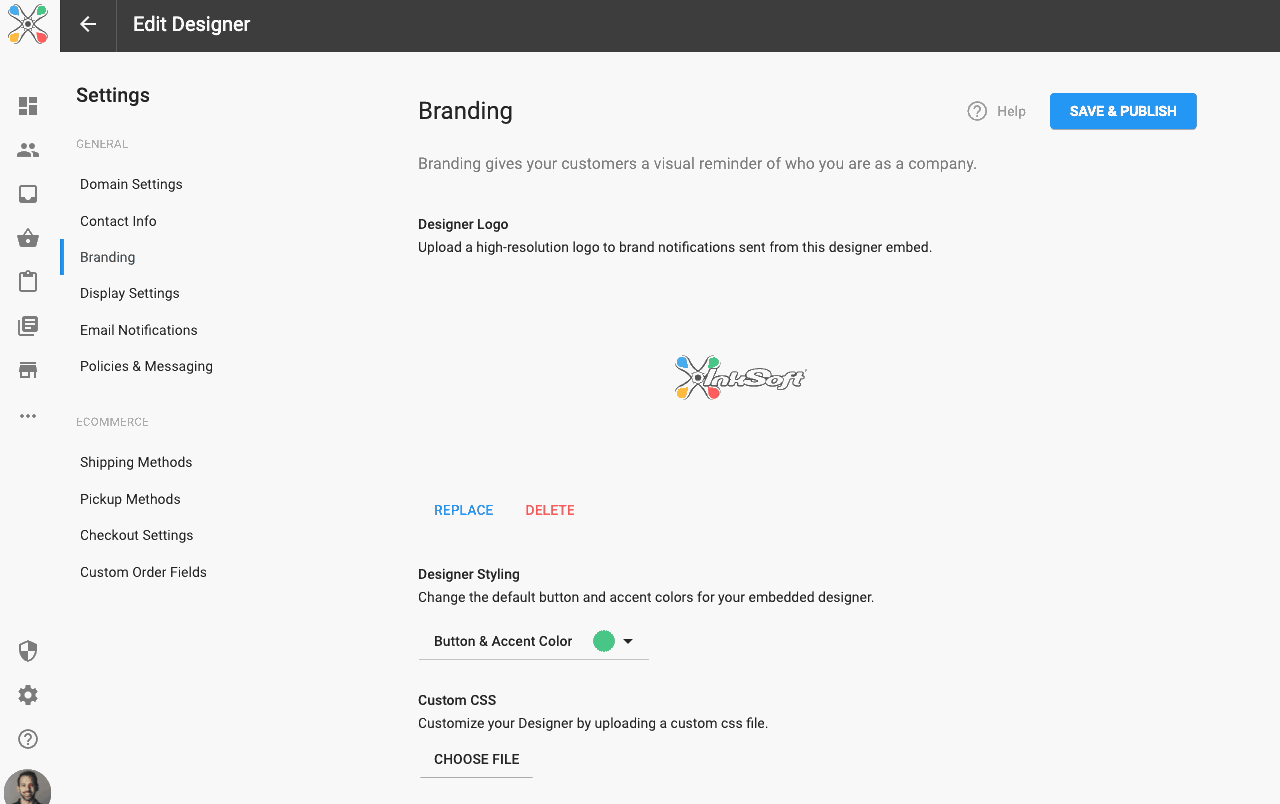 Designer Preview


Removing the CSS File

If the CSS changes didn't work as expected or you would like to go back to default styling, you can simply remove the CSS file you uploaded by clicking the Trash Can to the right of the file and then confirm the deletion.