Choose which store in your account should be set as the 'Main Store' and learn how it will affect your account.
Access the setting via the Stores section.


Navigate to InkSoft Core > Stores
1) Click the elipses (3 circles) to open the menu
2) Click Set as Main Store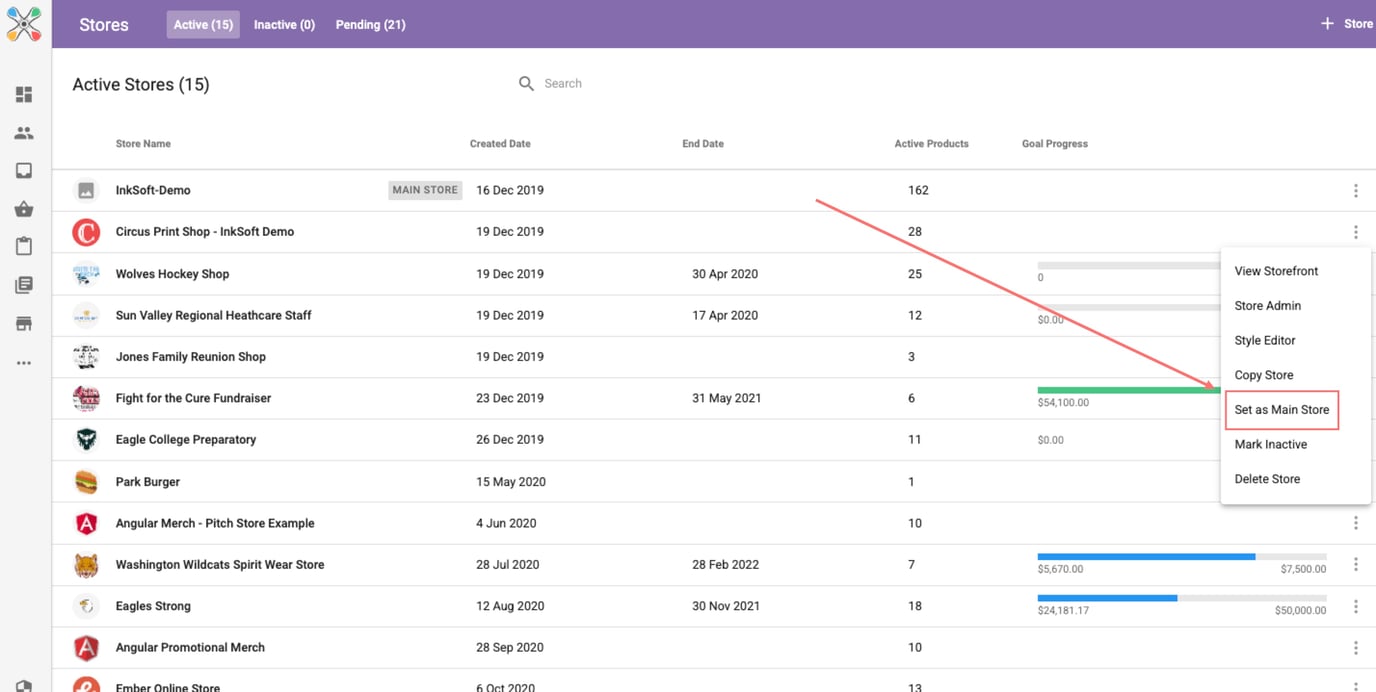 You'll see a warning dialog explaining how this will affect your account. Please read carefully before making your decision - and contact Support if you have any questions!
You can also access the 'Main Store' setting from directly within a store's Store Settings section.
In your Store, navigate to Store Admin > Store Settings > Name & Directory.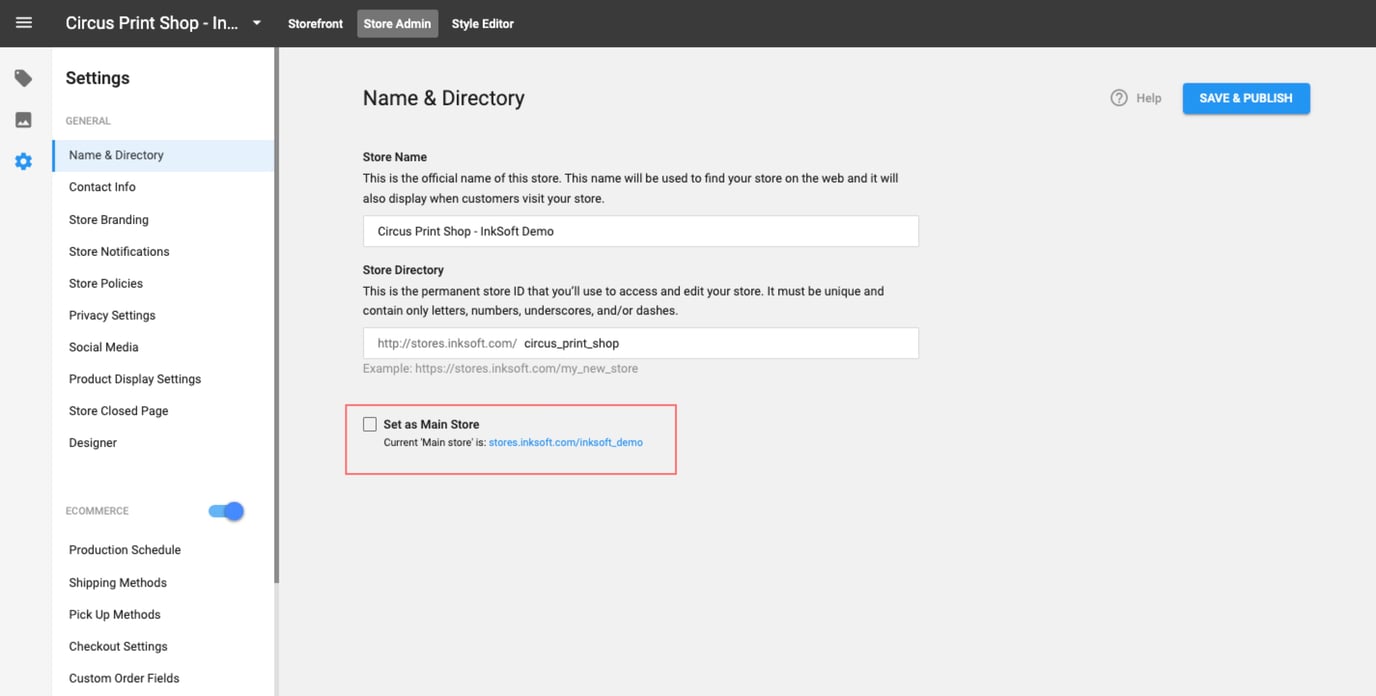 Click Here to learn more about the Name & Directory settings.

Next Steps: Need to know more about Custom Domains? Click here!