Edit your pricing and styles after building products thru Rapid Product Creator
Pricing & Styles
After creating product(s) through Rapid Product Creator, you have the ability to edit each individual product's Pricing & Styles.
Pricing Options
Set up your pricing/inventory settings for your product.
Note:Being that this is a pre-decorated product,Fixed Priceis the most common pricing method that is used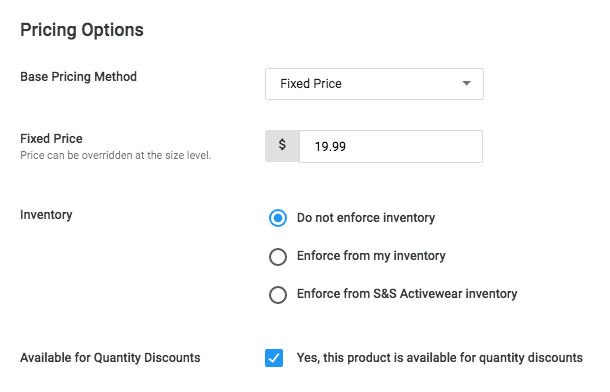 Product Styles
Edit per the style of the product (Active Sizes, Deactivate, Delete, Add More Product Styles)
Click Edit Pencil- this will allow you to price per size, style and store.

Note: You will also be able to change the colorway on an individual style, as long as you have a colorway already created.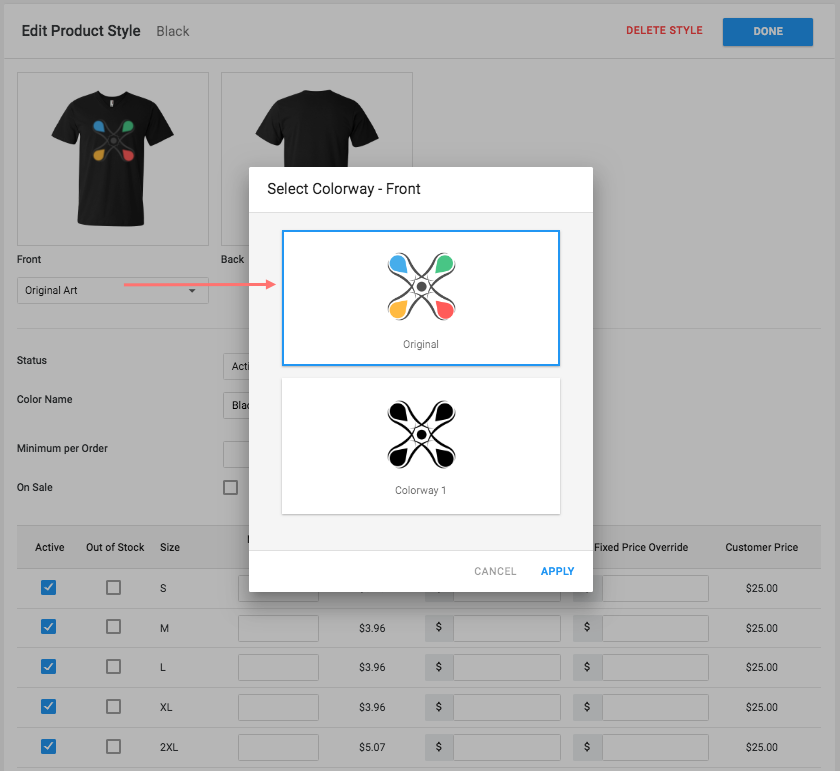 Edit Design and Styles
Allows you to re-create artwork post creation. You will be able to:
Upload new art assets
Create additional colorways
Add previously uploaded artwork
Change the location of the artwork (i.e. Full Front to Left Chest)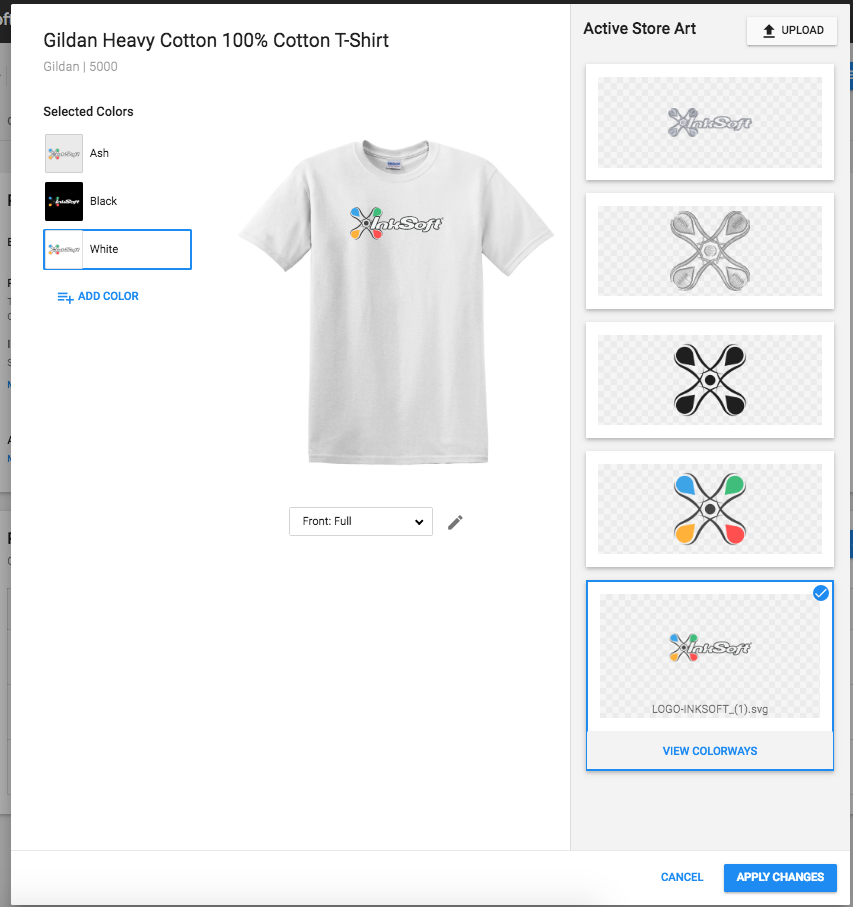 NOTE: Your design can not be edited once an order with this product has been placed.

Bulk Actions
Check the box(s) to the left of the product icons
ClickEdit Pencil

You will receive the following bulk options:
Mark as Active
Mark as Inactive
Set Colorway
NOTE: If you don't have a Colorway created, this will NOT show.
Override Supplier Cost
Remove Supplier Cost Overrides
Override Price
Remove Price Overrides
Sale Override Price
Remove Sale
Advanced
Your advanced settings allow you to configure Taxation, SEO, Google Product Feed and much more!