Edit your general settings after building products thru Rapid Product Creator
General
Default Color- Use the dropdown to change the first color your shoppers will see for this product
Sort Order- Drag and drop your product images to arrange the sort order shown to your shoppers
Disable Side(s) - Uncheck the boxes next to the image side to remove from store front.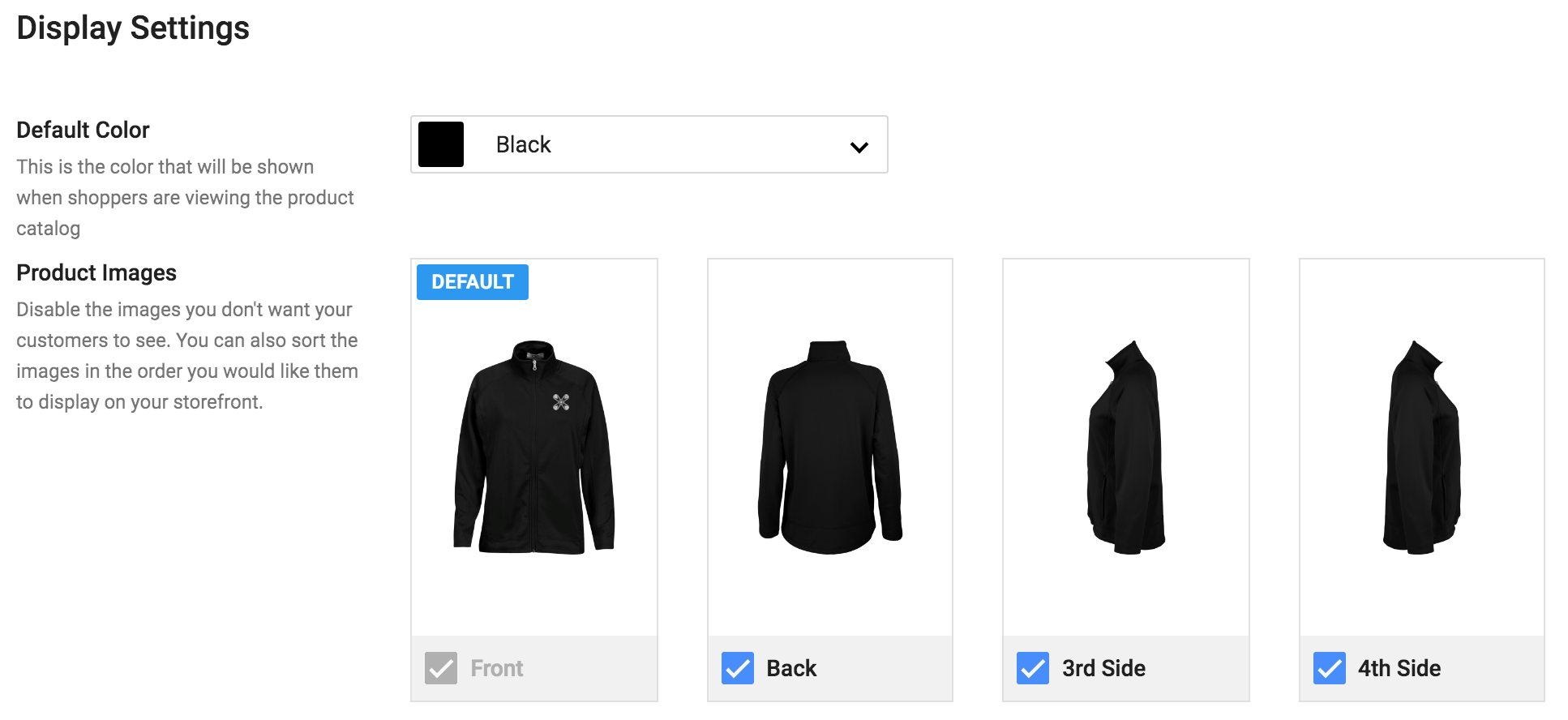 Details- Information that is pulled via the Supplier Feed and can be edited
- Product Name
- Product Description
- Store Search Tags
- Manufacturer
- Manufacturer SKU
- Supplier
- Product SKU
- Category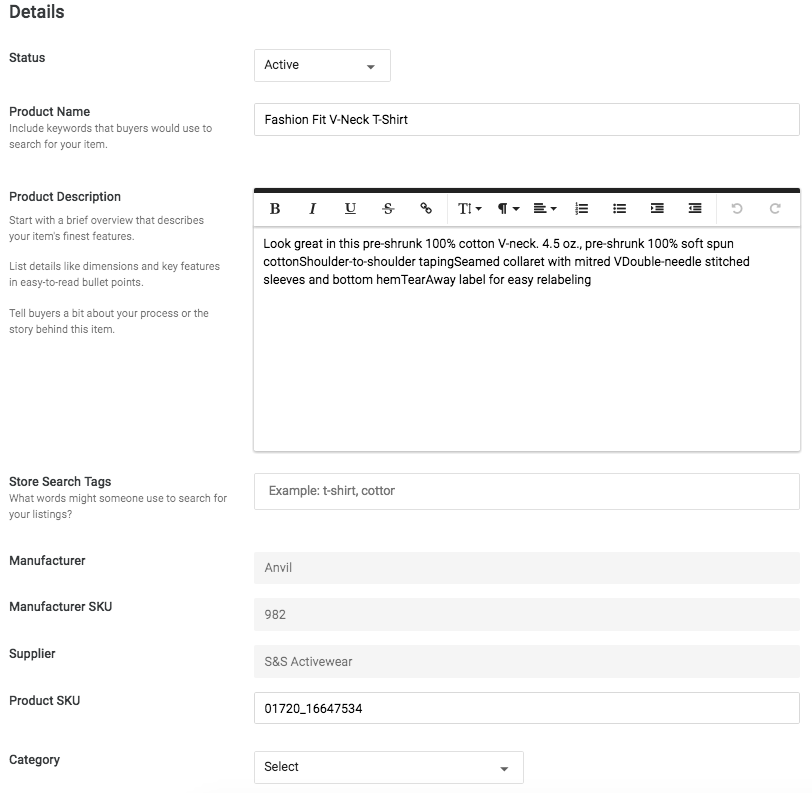 Available Sizes- Select sizes you would like to be shown for each active color style
NOTE:Use the drag and drop icon to change the sort order of your sizes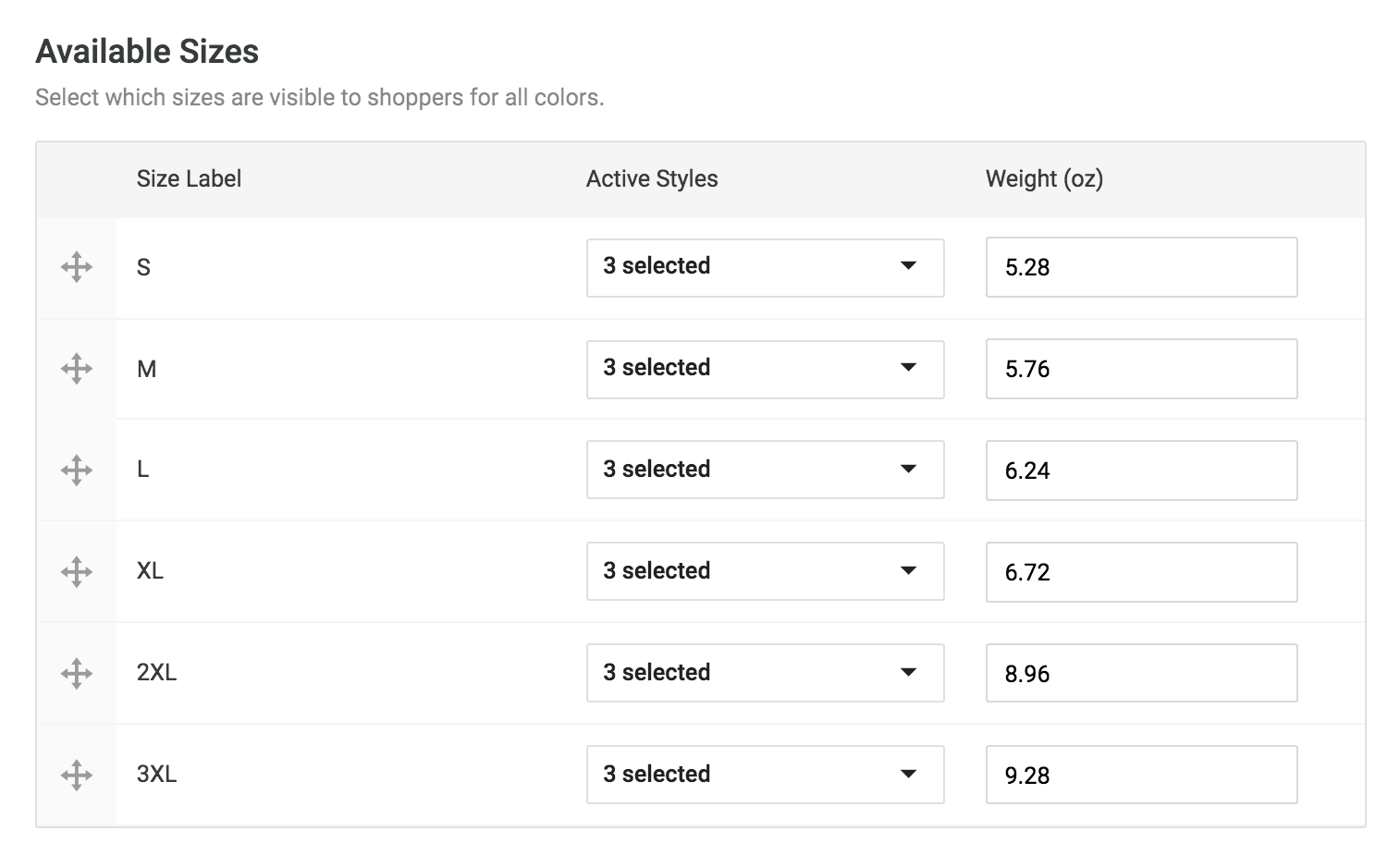 Size Chart Labelallows you to change the button name of your size chart showing to your shoppers
Size Chart Image/Fileallows you to override the manufacturer size chart within your admin portal. Giving you the ability to load product specific size charts.
Supported File Types:PDF, PNG, JPG