Applying filters within the Manage Products section allows you to view and sort your products efficiently.
Navigating to Manage Products
Hover over products
Click on 'Manage Products'

Filtering to View Products
Select Filter Type By:
Manufacturer
Supplier
Store (once you have more than one store)
Category
Printing Type
Product Type
Status
Color Types
Max Print Colors
Harmonized System Code.
Once you have chosen your appropriate filter, you will then click on 'select options' to choose your filter option. If we were sorting by a manufacturer, for example, we would choose our specific manufacturer(s) from 'select options'.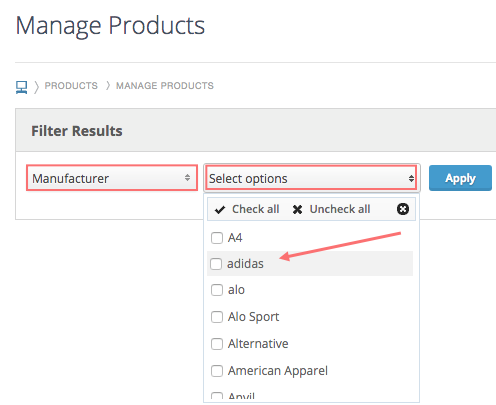 Applying Additional Filters
You are able to add additional filters to further adjust and sort your products to a more detailed view.
In the example below, we sorted by manufacturer, added a second filter, (category>t-shirts long sleeve) to view a more detailed product list.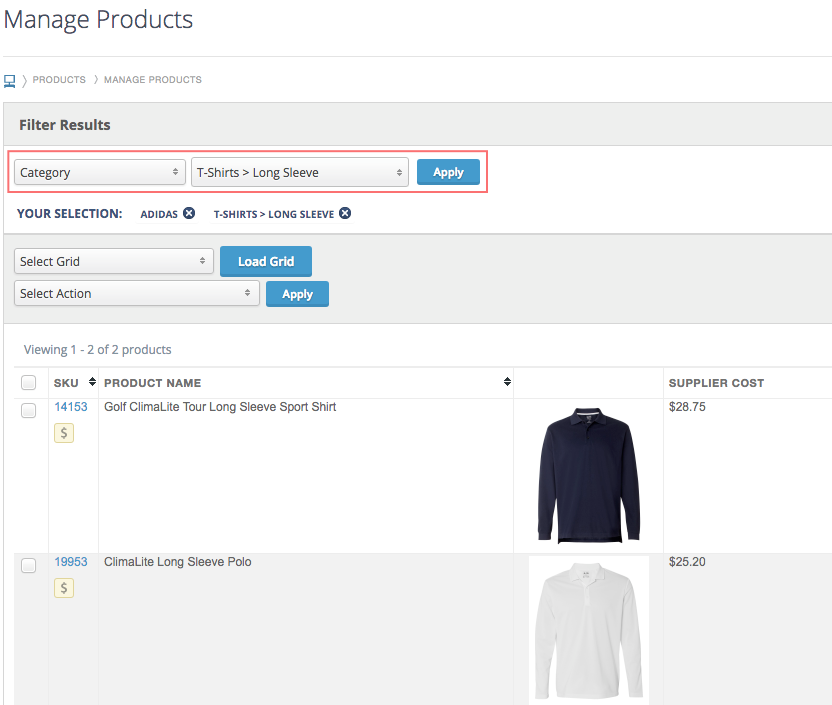 Click here to learn how to make bulk changes to your products