Custom Personalization allows for customization options on static or pre-decorated products
For each product within InkSoft marked as 'pre-decorated' you can select 'Custom Personalization' to create up to three custom personalization fields.
These are ideal for team names and numbers, optional up-charges for different print types such as glitter, embroidery, rhinestones and more.
How to navigate to Custom Personalization
Click on 'Products' from the main navigation
Click on 'Manage Products'
Pull up your selected product using the filters provided

Once you have clicked on the product sku, you will want to navigate to the Personalization Option section within the General tab of the Edit Product page.
The pre-decorated option must be checked before enabling Custom Personalization, this feature is available on pre-decorated products only.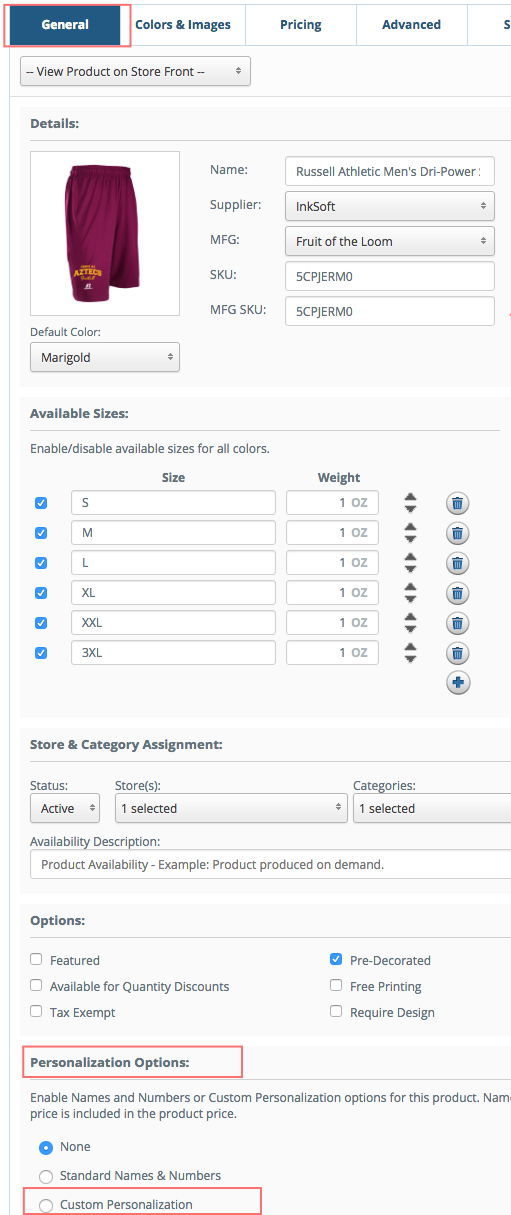 Enabling Custom Personalization
To enable a custom field, click 'active' under the custom field section.
Enter the field name (highlighted in red below), this will be displayed to the customer.
The description field is optional, you can enter additional information regarding the personalization here to further inform your customer.
The price field is where you enter in the customer's price for the optional personalization. If you have made this field required, you will not be able to associate a price.
The 'add to cart' button text is also able to be customized (18 character max), you will see that displayed below the third custom field.
Make sure to save your changes on the page before navigating away.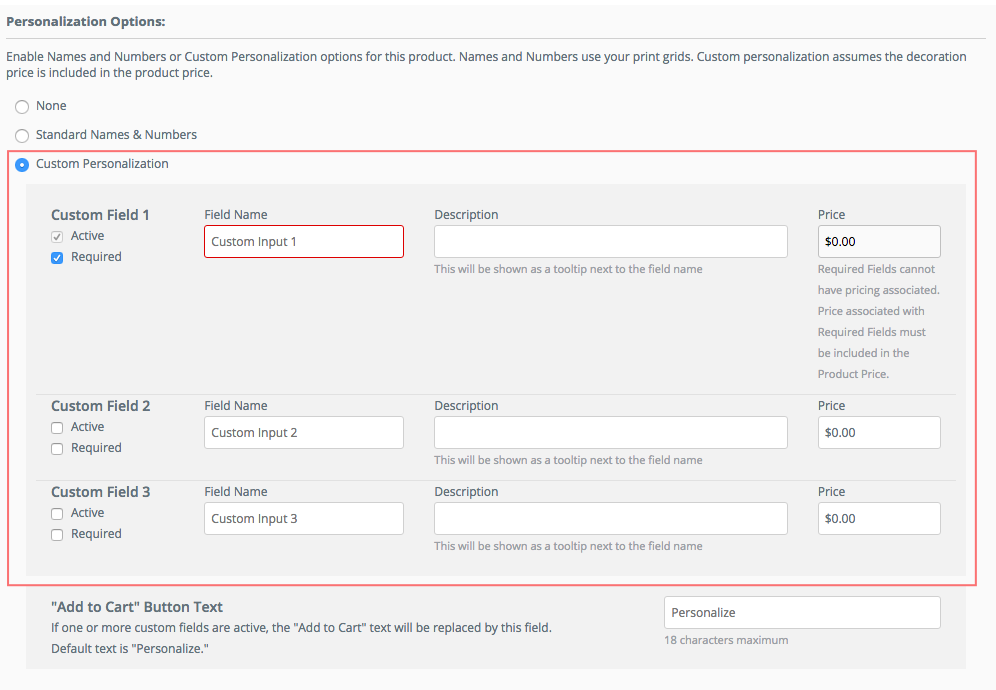 Important Notes & Helpful Tips