Print regions allow you to set the decoration space per product side for your customers.
The print regions tab allows you to set your decoration/impression space on your products. You are able to add multiple regions per product side and adjust the dimensions as needed for your printing preferences.
Adding Print Regions
Click on the 'Print Regions' tab
Click into the corresponding side (these sides are enabled under the General Tab) using the + to add a print region to the selected side.

Setting your Print Region parameters
Once you have added your region, fill in the fields highlighted in red below.
Click on 'Draw Region' to drag and drop your region on the garment, this is the decoration space available to the customer.
Continue to add print regions as needed using the +, you can add up to four print regions per side.
You can delete your region with the trash can icon.
Save your changes.

Please take note of the information below: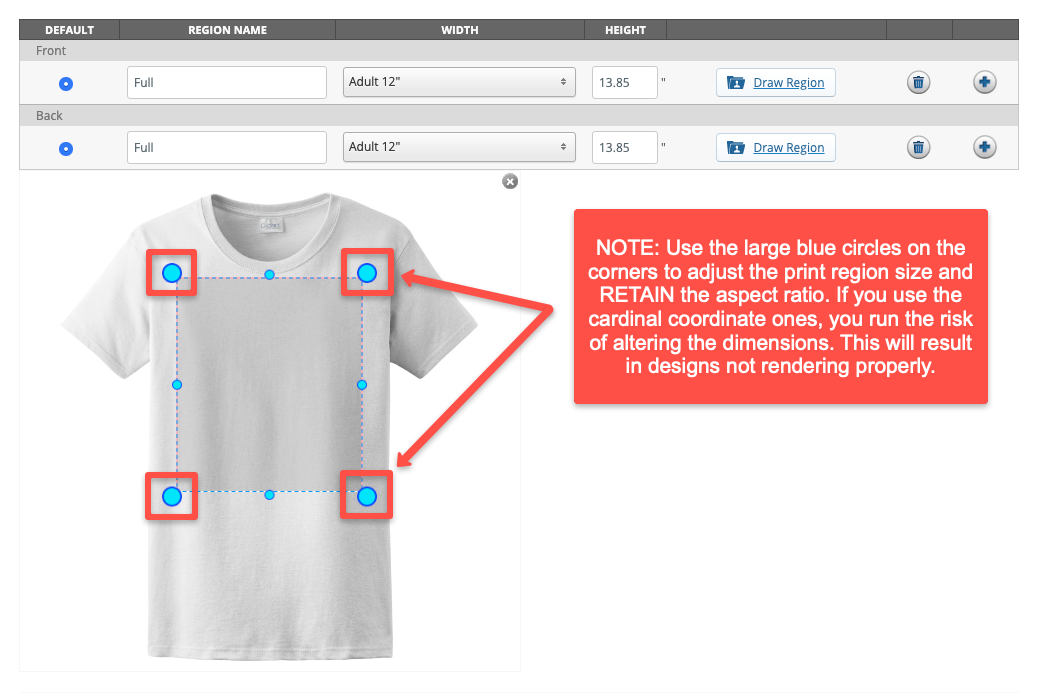 Advanced Settings
Print Widths: This section allows you to add custom print widths by clicking on the plus sign. Adding a print width here will make it available in the 'width' dropdown shown above.
Designer Overlays: These are most commonly used for sublimated products or products where you need to have a circular or oval print region.
Click here to learn more about uploading and creating product overlays!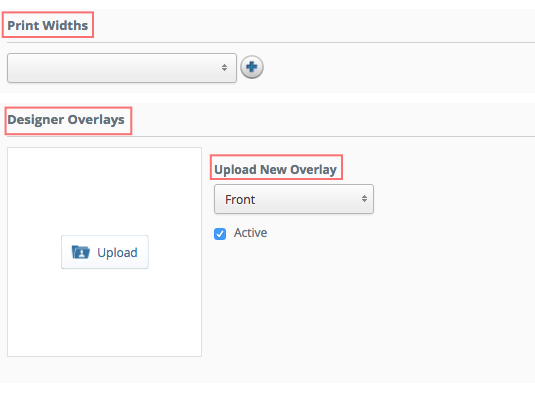 Click ahead to learn more about the advanced product options!